Sir Ringo Starr Is Awarded Knighthood
20 March 2018, 15:28 | Updated: 20 March 2018, 15:45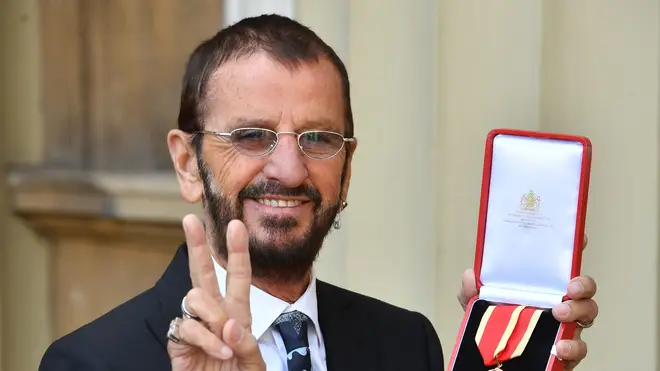 The Beatle legend has received his honour from Prince William at Buckingham Palace on Tuesday.
Ringo plans to wear his medal every morning at breakfast.
He told reporters: "It means a lot actually. It means recognition for the things we've done. I was really pleased to accept this.
"I'll be wearing it at breakfast."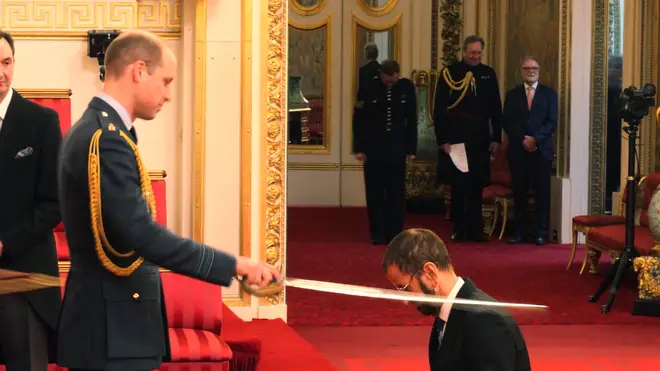 Ringo was accompanied by his wife Barbara Bach at the Palace, and was quite nervous accepting the accolade without his Beatles bandmates - Sir Paul McCartney, who was knighted in 1997, and the late, great John Lennon, who was killed in 1980, and George Harrison, who passed away in 2001.
He said: "I was a bit shaky today on my own."
While he can now be addressed Sir Ringo Starr, the drummer is yet to decide whether he is going to insist upon people using his new honorific.
He explained: "I don't know yet. It's new and I don't know how you use it properly."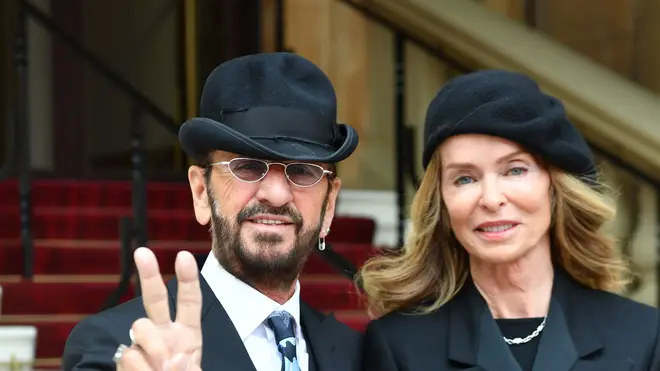 Ringo's award comes 53 years after he and his The Beatles bandmates were awarded MBEs by Queen Elizabeth.
John later claimed the Fab Four were so nervous they slipped into a Buckingham Palace bathroom for a sneaky cigarette (or something stronger), but Ringo has described the story as a "rumour".
He told the BBC: "Who said that? I'm not keeping that rumour going."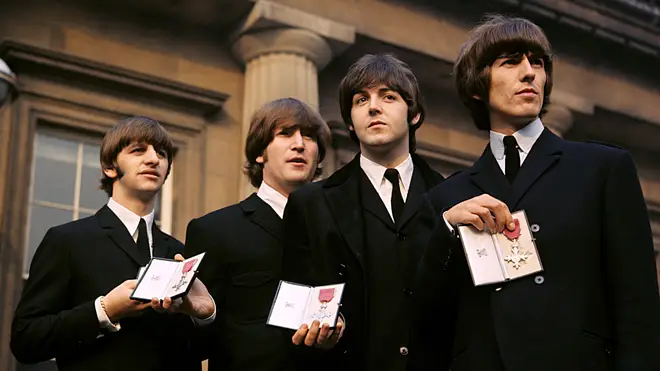 After Ringo was knighted, the Royal Family congratulated the drummer.
A message on the official Royal Family Twitter account read: "Congratulations Sir Ringo Starr!
"Today at Buckingham Palace, the Beatles drummer was honoured by The Duke of Cambridge for his services to music."
Paul took to Twitter late last year to congratulate Ringo - whose real name is Richard Starkey - following the news he would be knighted.
He tweeted: "Huge congrats Sir Ringo! Sir Richard Starkey has a nice ring to it. Best drummer best pal! X Paul"