Extra Production Tickets Released For Arctic Monkeys' 2018 UK Gigs
9 August 2018, 14:49 | Updated: 9 August 2018, 14:54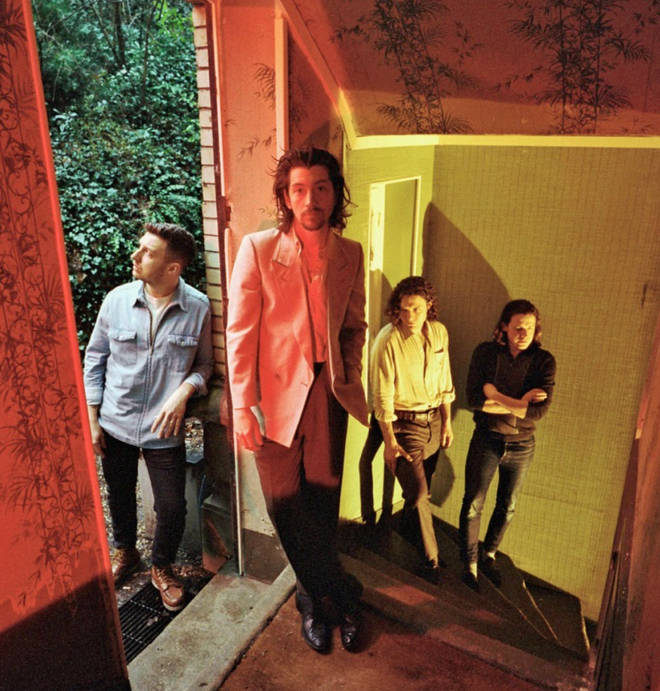 Ticketmaster have given fans another chance to buy tickets to the band's London, Birmingham and Sheffield shows.
Arctic Monkeys UK live dates are some of the most anticipated of the year, which means their dates sold out very soon after going on sale.
But, now there's a small chance to buy tickets to their UK shows, with Ticketmaster sending an email announcing the release of "extra production tickets".
Their email reads: "Limited number of production seats have just been released for Arctic Monkeys' UK September tour! 
"Productions holds for dates at The O2 in London on 9, 10 & 11 September, Arena Birmingham on 15 & 16 September and FlyDSA Arena in Sheffield on 21 & 22 September are available now!
"Don't miss your chance to see them live!"
See it here: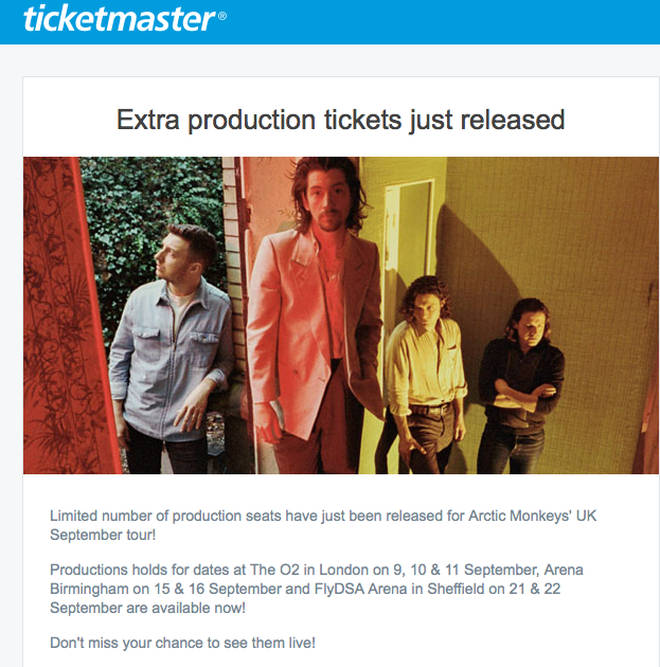 The email was sent early this morning, so there's a chance a lot of fans have already seized the opportunity to by the spare seats.
Watch Arctic Monkeys play their Royal Albert Hall charity gig earlier this year: