There's A Petition For Arctic Monkeys To Play Knebworth
18 September 2018, 13:47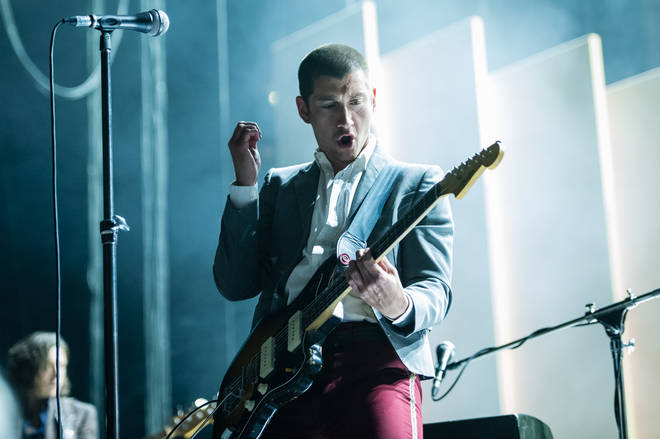 Fans of the Sheffield rockers have launched a petition for the band to play the famous Hertfordshire park.
Arctic Monkeys fans have started a petition for the band to perform at Knebworth.
The legendary park, which sits within the Hertfordshire village of the same name, has previously played host to iconic bands such as Queen, The Rolling Stones and Oasis - and now fans want to add Alex Turner and co to the prestigious list.
A charge.org petition created by James Gillen reads: "Arctic Monkeys have established themselves as a truly iconic British band. Having released their ambitious sixth album earlier this year, followed by an astounding run of recent live performances, it's time for Arctic Monkeys to join the list of legendary artists (Led Zeppelin, Oasis, The Rolling Stones, Pink Floyd, Queen and more) to perform at Knebworth Park."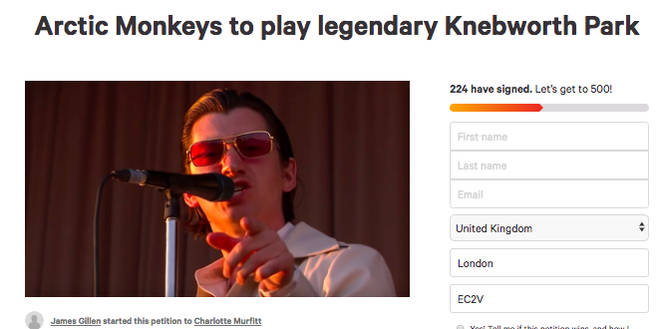 It continues: "A concert (or series of concerts) at the legendary outdoor venue would be a worthy celebration of the greatest British band of this century. The event would also allow the band to select a range of excellent artists to perform alongside them, creating an unmissable music festival.
"Six consecutive number one UK albums proves the mass popularity of Arctic Monkeys. It's important to celebrate brilliant bands at their peak and this would be a truly memorable gathering. Arctic Monkeys deserve their place in Knebworth history."
The petition was sent to Operations & Events Manager for Lytton Enterprises, Knebworth Park, who responded: "What a great idea! We'd love to have them here!"
At the time of writing this article, 224 people have signed the petition, which has a target of 500 signatures.
Watch Arctic Monkeys play Dancing Shoes at their Manchester Arena gig:
Meanwhile, the Monkeys are set to play the first of four homecoming shows at Sheffield's FlyDSA Arena.
Hear Arctic Monkeys AM played on the Ukulele: