Arctic Monkeys Can't Imagine Being Named Arctic Monkeys At 70
16 August 2018, 11:07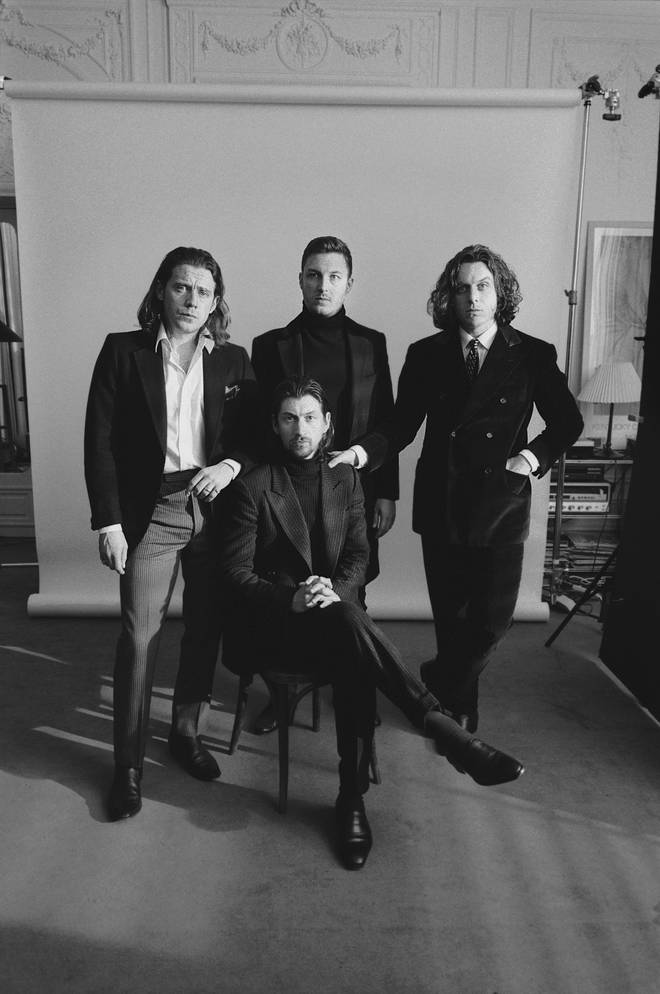 Alex Turner and Matt Helders have talked about their longevity and whether they'd still be in the band in their elder years.
Arctic Monkeys have talked about the possibility of being a veteran band like The Rolling Stones.
The Sheffield rockers have released five more albums since their Whatever People Say I Am, That's What I'm Not Debut in 2006, and experimented with their sound more than ever on their latest effort.
But asked by Beats 1's Matt Wilkinson about growing older drummer Matt Helders replied: "I don't know if I can play drums like this in 40 years' time."
Frontman Alex Turner added: "I like the idea that I'd be making music, whether we'd be playing those tunes or not."
Helders - who's played on stage with Iggy Pop and Josh Homme - then mused: "Imagine being 70 and being in a band called Arctic Monkeys, that's the hardest thing for me to come to terms with."
Watch Arctic Monkeys play From the Ritz to the Rubble at Royal Albert Hall:
Meanwhile, Arctic Monkeys have also been looking back as well as forward, recalling the moment they scored a UK No.1 with I Bet You Look Good on the Dancefloor.
Asked about their early success and if there were any moments that felt "crazy," frontman Alex Turner replied: "We got a number 1 single with I Bet You Look Good On The Dancefloor and I would definitely catergorise that as a moment that felt unreal at the time.
"We all went to the pub near where we'd grown up and you know, they announced that it was the number one record, they put the radio on in the pub and everyone jumped up."

Asked if all their family were there, drummer Matt Helders confirmed: "Everybody," while Turner added: "Everybody was there - on the pool table like 'waheyyy!'"
Helders added about the achievement: "That was one where it was instant as well, we didn't know something and then all of a sudden we knew something. All the other things.."
When Wilkinson suggested it builds on what came before the Brianstorm drummer added: "Yeh or you see it coming a little bit and can prepare a bit, but that one was a complete shock."
Watch Alex Turner explain how he thinks Tranquility Base Hotel & Casino is like their debut album Whatever People Say I am, That's What I'm Not:

Arctic Monkeys are set to play their first official UK tour dates next month, kicking it off with two shows at Manchester Arena.