VIDEO: Jack Black Read His Own IMDb Profile And It Was Great
23 October 2018, 11:13 | Updated: 23 October 2018, 11:16
The actor & comedian reviewed his own profile on the famous film database, and it was pretty awesome.
Jack Black is one of most successful comedic actors around, starring in everything from School of Rock to Jumanji: Welcome To The Jungle.
Now the Goosebumps star has taken a look back at his illustrious career in the best way ever: by using the most famous film database in the world.
Watch the video above, courtesy of IMDb.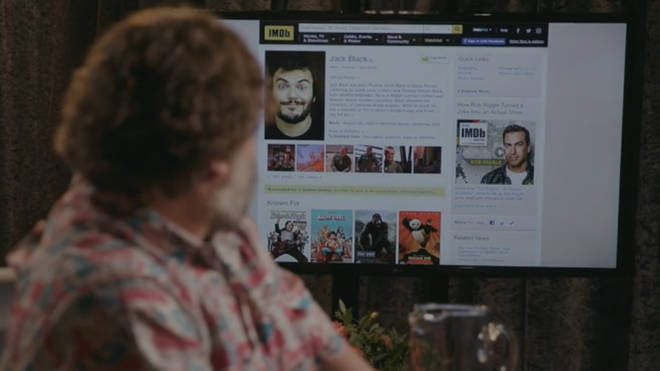 The feature, entitled Jack Black Talks Jack Black sees the actor and Tenacious D rocker review his "dopey" picture and tell some amazing stories about his biggest (and smallest) roles.
When Jack Black's not busy looking back over his career, he's posting hilarious videos with his family.
Watch him sing along to Talking Heads' Psycho Killer here: