Martin Freeman: Fans Stopped Sherlock From Being Fun
18 March 2018, 11:00 | Updated: 19 March 2018, 13:35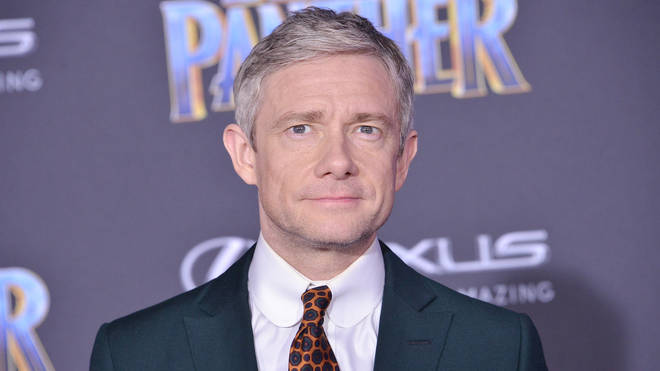 The actor claims that high expectations have meant a new series may not happen.
The 46-year-old actor has portrayed Doctor Watson in the hit BBC One show for four seasons - with the latest run airing last year - but the last series was met with a mixed reaction from fans and critics, and Freeman admits that a fifth instalment hasn't been "massively" discussed by him, titular star Benedict Cumberbatch and the writers Steven Moffat and Mark Gatiss.
When asked if series five is in the works, he told the Daily Telegraph newspaper: "Not massively. I think after series four, [it] felt like a pause. I think we felt we'd done it for a bit now. And part of it, speaking for myself is [due to] the reception of it. Being in that show, it is a mini-Beatles thing. People's expectations, some of it's not fun anymore. It's not a thing to be enjoyed, it's a thing of, 'You better f***ing do this, other you're a ****'. That's not fun anymore."
Freeman does accept some of the criticism levelled at the fourth season but he thinks it's because Sherlock was such a big hit from the first episode.
He said: "To be absolutely honest, it [was] kind of impossible. Sherlock became the animal that it became immediately.
"Whereas even with The Office, it was a slow burn. But Sherlock was frankly notably high quality from the outset. And when you start [that high] it's pretty hard to maintain that."
Freeman - who shot to fame in Ricky Gervais' acclaimed fly-on-the-wall mockuseries sitcom The Office - has dismissed fan speculation that the show will end with his alter ego and the famous detective falling in love.
Freeman laughed: "There was a chunk of people who just knew it was going to end with us getting together. Me and Ben, we have literally never, never played a moment like lovers. We ain't f***ing lovers."