A Giant Jeff Goldblum Statue Has Appeared In London
18 July 2018, 19:24 | Updated: 18 July 2018, 19:26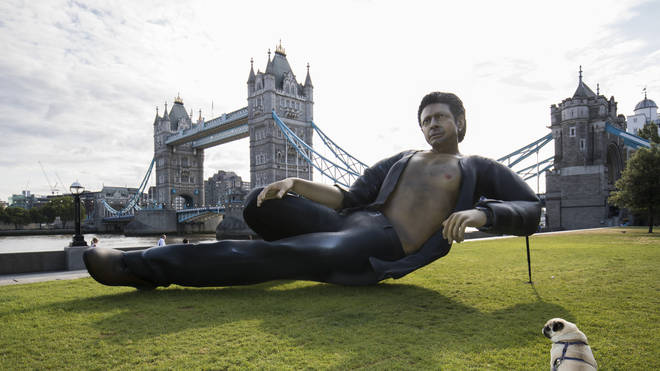 …And the banter is off the scale. The 25-foot effigy of the Jurassic Park star has been erected to mark 25 years since the dinosaur movie hit UK screens.
Londoners were surprised this morning (18 July) when they were confronted with a giant statue of actor Jeff Goldblum by Tower Bridge.
The 25-foot high effigy had been put up by media company Now TV to promote the 25th anniversary of Jurassic Park first screening in the UK.
The statue features Goldblum as Dr Ian Malcolm, the man who criticised the whole idea of reviving dinosaurs from prehistoric DNA in the classic 1993 Steven Spielberg movie.
The figure shows an injured Dr Malcolm reclining with his jacket and shirt open, following a tussle with a Tyrannosaurus Rex.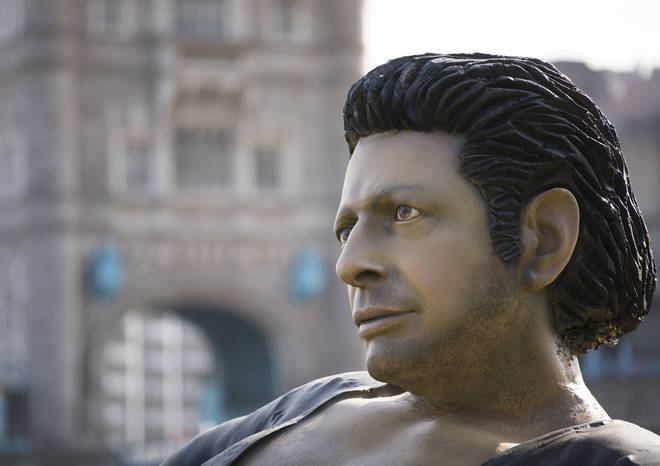 London was amazed and delighted by the appearance of the statue, and Twitter was aflame with banter - some of which namechecked Goldblum's lines from the blockbuster: "They were so preoccupied with whether or not they could build a 25ft Jeff Goldblum by Tower Bridge, they didn't stop to think if they should."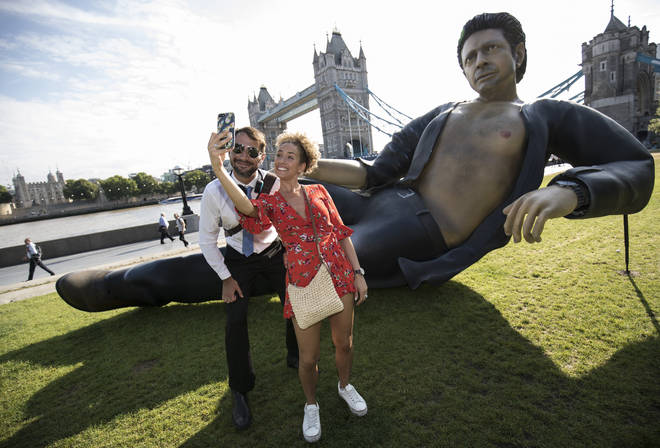 One tweeter considered the appearance of the statue to be one of the signs of the impending apocalypse: "Going to give the Book of Revelation another scan and see if everyone's missed a bit about an unleashed Egyptian mummy-demon having to battle a giant semi-naked Jeff Goldblum statue."
Others were happy to bask in the glory of a semi-naked Goldblum: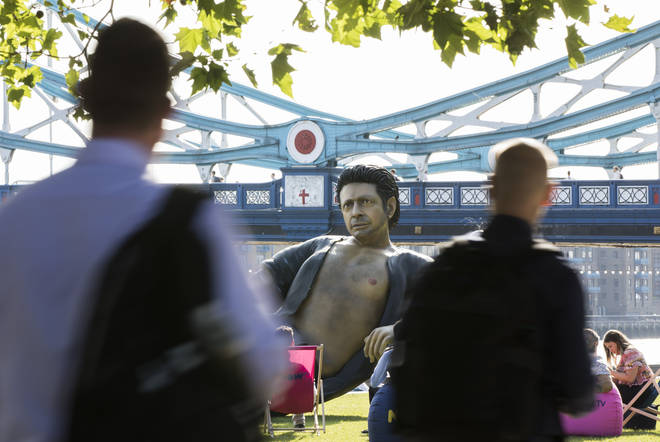 The Jurassic Park franchise had another boost earlier this summer with the second film in the "reboot" series, Jurassic World: Fallen Kingdom.