Danny Dyer Gives Daughter 'Approval' To Have Sex On Love Island
30 May 2018, 13:13 | Updated: 30 May 2018, 13:55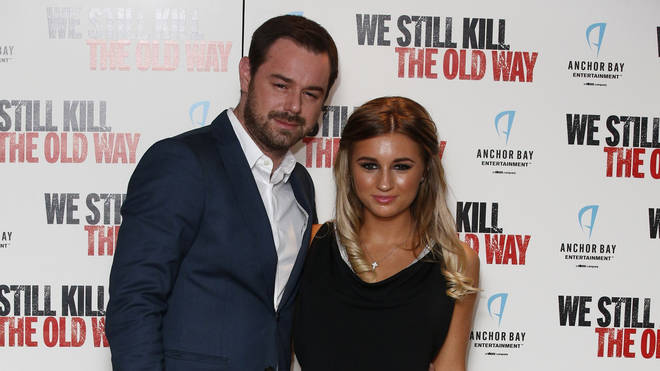 Dani Dyer has vowed not to have sex on TV, despite revealing her famous dad told her to do what she wants on the dating show.
Danny Dyer has reportedly given his approval for his daughter to have sex on Love Island.
The EastEnders actor's 21-year-old daughter Dani - who he shares with his wife Joanne - has signed up for the upcoming series of the racy dating show, which sees singletons competing and looking for romance.
Asked by The Sun's Bizarre column if her dad has given her the go-ahead to have sex on TV, Dani revealed: "Yes [he gave his blessing]. But I won't. He said that because he wants to put me at ease. He is so laid back in everything I do. He said, 'Whatever you want to do, go do it.' And I'm like, 'Ah thanks, dad.'
"I would never have sex on TV. I know everyone says they wouldn't but I don't think I would. But he said to me, 'Listen, if that's something you did', and I stopped him there and said, 'No I wouldn't.'"
Watch Dani Dyer's Love Island intro video:
She added: "He doesn't want me to ruin my time there, thinking, 'Oh, my dad.' He's cool, as long as I respect myself and don't do anything silly in there. It's being respectful in the way of having sex.
"I wouldn't do it on TV. But my dad is in the industry as well so I have to respect the fact that anything that comes at me will also come at him and it isn't fair on him. He doesn't need it at all."
Watch Danny Dyer talk about parenting: