Local Glastonbury Residents Petition For More Festival Tickets To Be Held Back
26 October 2018, 09:52 | Updated: 26 October 2018, 12:13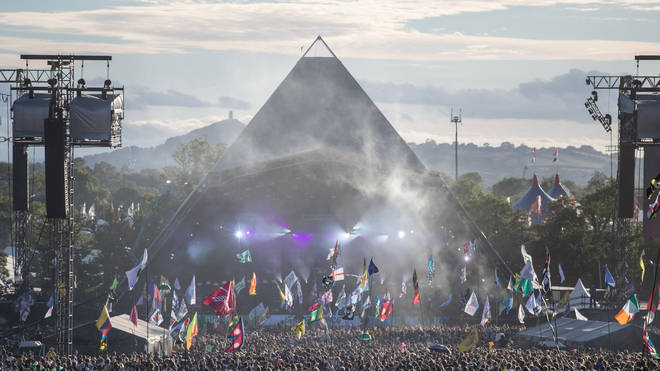 Michael and Emily Eavis have been petitioned by "a disgruntled local" who tried and failed to get local tickets this month.
A nearby resident of Glastonbury Festival has launched a campaign asking for more local tickets to be released.
The change.org petition, which is entitled: "Make Michael/Emily Eavis hold back more local tickets for Glastonbury Festival!!" implores organisers of the famous Somerset event to do just that.
This year, it was widely reported that local residents in 35 areas would have the chance to buy weekend tickets for the festival on Thursday 18 October, but according to this music fan, they sold out in just "11 minutes on Thursday and 3 minutes on Saturday".
The petitioner writes: "Glastonbury Festival is pretty great.
"But not when your outside the festival dealing with the back lash with no ticket and living locally... We deal with a lot of s**t being local to the festival - traffic being a number one issue practically making the whole of the region gridlocked, as well as noise and pollution (*cough* rivers - decline in marine life since the festival *cough*)  also general interference."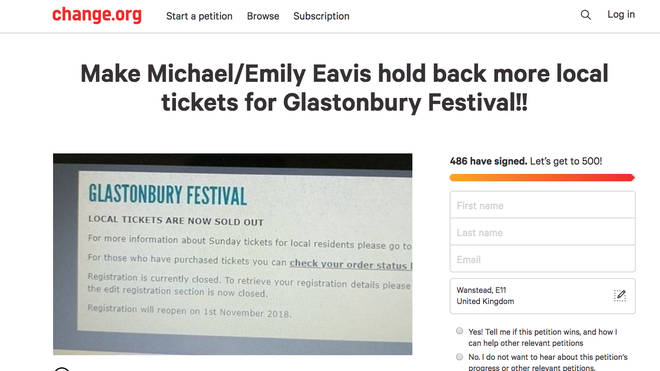 They added: "Local people's money is just as good as the rest of country's, so sell us some more - there's clearly demand. Local Tickets sold out in 11minutes on Thursday and 3 minutes on Saturday which is unheard of for Locals.
"So sort us out please Mike."
At the time of writing this article, the petition has almost reached its target, with 486 of 500 people having already signed.
The local resident still has another chance to get Glastonbury tickets in the general resale, which will take place in early April.
Meanwhile, Richard Ashcroft has had some thoughts on Glastonbury too.
The Former Verve frontman, who's Natural Rebel album is out now, appeared on BBC Breakfast where he was shown an image from Glastonbury 2008 in which they headlined.
Asked by presenter Charlie Stayt if it's a time he looks back on fondly, the Surprised By The Joy singer replied: "I think so. You know Glastonbury's an interesting one for me, because the myth and the name have grown to such a proportion that they sell out before they've even told the world who the acts are.
"And I actually think that's taking away from the power of the music in a sense, because I like to know who the acts are before I buy a ticket".
He added: "But now, Glastonbury's grown... Is Glastonbury bigger than the acts now?"