5 classic songs that sampled other songs
3 August 2020, 21:00 | Updated: 3 August 2020, 21:01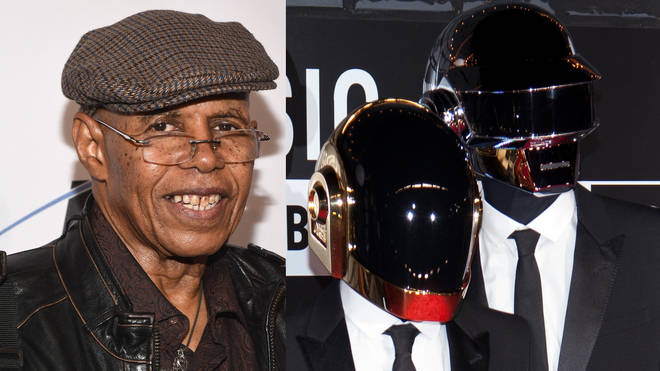 Who is Edwin Birdsong and how is he a "member" of Daft Punk? Radio X dips into the stories behind some of the most famous samples.
Over the years, many classic tunes have owed a debt to musicians that came before them. Radio X dips into the stories behind the samples in your favourite songs.
The Verve - Bittersweet Symphony

One of the most famous "borrowings" of the last twenty years was Richard Ashcroft's anthemic 1997 single. However, the band sampled an orchestral version of The Rolling Stones' The Last Time, as arranged by their former manager Andrew Loog Oldham. They licensed the sample, but the Stones legal eagles claimed the success of the Verve song was dependent a bit TOO much on the original, so now Mick Jagger and Keith Richards share the songwriting credits with Ashcroft. In 2019, the Stones signed over the publishing to Ashcroft alone.

The Chemical Brothers - Galvanize

The distinctive chaabi string sounds that give the Chems' 2005 track Galvanize its memorable hook are taken from the song Hadi Kedba Bayna by Moroccan singer Najat Aâtabou. Her best known hit from 1987, the original was a huge hit in the Arabic territories and translates as "This Lie Is Obvious" or "Just Tell Me The Truth". It became something of a feminist anthem at the time.

Daft Punk - Harder Better Faster Stronger

The non-more-funky backing track to the French duo's 2001 single was down in part to the track Cola Bottle Baby by LA keyboard genius Edwin Birdsong, who recorded it as the lead track on his self-titled album in 1979. Sadly, Birdsong died in January 2019.

The Stone Roses - Fool's Gold

The famous drum break from Bobby Byrd's 1971 cover of James Brown's stone cold funky classic Hot Pants (I'm Coming) was later issues as a "Bonus Beats" mix in 1986. The breakbeat was sampled in literally hundreds of tracks as diverse as Papua New Guinea by the Future Sound Of London and Wannabe by The Spice Girls. Hot Pants powered along the Roses' 1989 anthem Fool's Gold, too.

Primal Scream - Loaded

Of course, The Scream's 1990 classic opens with a snippet of Peter Fonda in the 1966 biker movie The Wild Angels, but we're more interested in the distinctive "I don't wanna lose your love" vocal. Step forward Wanda, Jeanette and Sheila Hutchinson aka The Emotions, who are best known for their soul hit Best Of My Love. Their 1976 song I Don't Wanna Lose Your Love gave Loaded its famous hook.