The best grunge bands of all time
29 April 2023, 12:00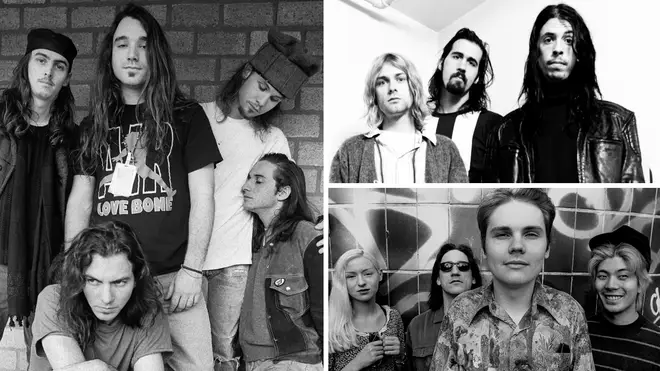 Let's look at some of the best exponents of plaid-shirted thrash: from Nirvana and Pearl Jam to Soundgarden and Smashing Pumpkins…
What type of music is grunge?
How do you define grunge, exactly? It began around 1986/87 in the Washington State area of the US, particularly around the city of Seattle.
Green River, featuring future members of grunge lynchpins Pearl Jam and Mudhoney, played droning, heavy guitar rock, as much influenced by punk as it was metal.
The term "grunge" described both the music and the look of the bands: long-haired, scruffy, down and dirty.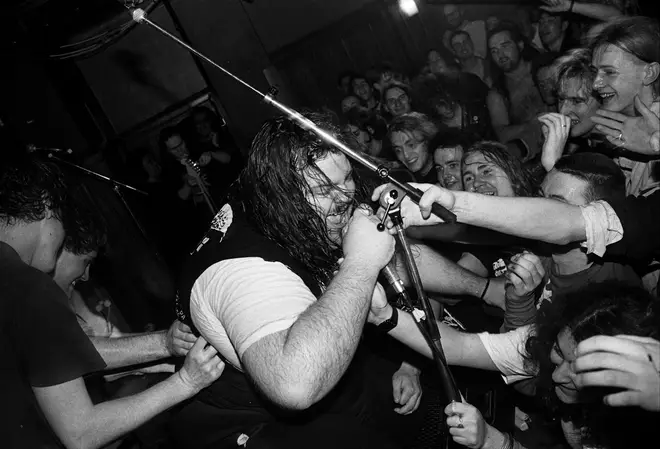 Who was the first grunge band?
The term was coined by Bruce Pavitt of the Sub Pop label, referring to Green River's Dry As A Bone EP in the summer of 1987: he called it "gritty vocals, roaring Marshall amps, ultra-loose GRUNGE that destroyed the morals of a generation". The cover photo featured a black and white photo by Charles Peterson, coining the classic "grunge" look.
Other bands soon took up the grunge mantle… here are a few of the greatest exponents of the sound.
Smashing Pumpkins

Billy Corgan and co became famous for their melodic melancholia. But what was at the heart of it? The foundations of grunge. The band have been through a lot of personal torment with the media, drugs and law (bassist D'Arcy was incarcerated for not controlling her horses, lest we forget), but they have still have been responsible for some of the 90s' most iconic tracks; like Today, Tonight Tonight and Disarm.

Big tune: Cherub Rock

The Smashing Pumpkins - Cherub Rock

Soundgarden

Sure, the late, great Chris Cornell fronted Temple Of The Dog and Audioslave, but it was Soundgarden that made him what he was. Forming in Seattle in the mid-eighties, the band penned such timeless classics as Black Hole Sun and Rusty Cage.

Big tune: Rusty Cage.

Soundgarden - Rusty Cage (Official Music Video)

Pearl Jam

Pearl Jam are the only band that can rival Nirvana for the kings of grunge crown. Frontman Eddy Vedder formed the band out of the ashes of Mother Love Bone. They've cracked out ten albums since their debut in 1991 and 2013's Lightning Bolt proved they're just as good as they ever were.

Big tune: Alive

Pearl Jam - Alive (Official Video)

Nirvana

Yes. Obviously Nirvana. They're the pinnacle of grunge and their album, Nevermind, is basically a "how to do grunge" manual. They had the whole world listening before Kurt Cobain's tragic suicide in 1994, aged just 27.

Big grunge tune: Sliver

Mother Love Bone

In 1990 Mother Love Bone were set to be the next big thing. their debut album was on the way and the Seattle scenesters were ready for it. Frontman Andrew Wood, however, sadly died of a heroin overdose a few days before debut album Apple was due to be released. But grunge history was in the making. Shortly after the release, members Stone Gossard and Jeff Ament were approached by Chris Cornell to join his band Temple Of Dog, and then went on to form Pearl Jam!

Big tune: Stardog Champion

Mother Love Bone - Stardog Champion

Hole

Before becoming the well known Twitter sensation that she is, Courtney Love was spending her time fronting Hole. They released three albums over the nineties and dropped a new one in 2010. She also married Kurt Cobain, in case you didn't know, which saw her in the papers a lot more than for her music.

Big tune: Miss World

Mudhoney

Forming out of the disintegration of cult grunge band Green River, Mudhoney's high distortion rock helped make grunge what it was. Although totally uncommercial, Mudhoney released their tenth studio album, Digital Garbage, in 2018.

Big tune: Touch Me I'm Sick!

Mudhoney in 1992: Mark Arm, Steve Turner, Dan Peters and Matt Lukin. Picture: David Tonge/Getty Images

Dinosaur Jr

Dinosaur Jr. consists of J Mascis on guitar and vocals, Lou Barlow on bass and Murph banging the drums. Their first album came out in 1985 and they had a huge underground hit with the 1988 single Freak Scene. Lou Barlow left shortly afterwards to form the highly regarded Sebadoh, but the original trio reunited in 2005.

Big tune: Freak Scene

Dinosaur Jr - Freak Scene

Screaming Trees

Commonly referred to as the "Godfathers of Grunge," Screaming Trees formed in Washington in 1985. In wasn't until the early nineties, like all good grunge bands, that people started to take notice. Frontman Mark Lanegan went on to join Queens Of The Stone Age post Screaming Trees, providing backing vocals on Songs For The Deaf and Lullabies To Paralyse.

Big tune: Nearly Lost You

Screaming Trees - Nearly Lost You

L7

L7 slithered out of LA in the mid-80s and were famous for their on stage antics. For one, there was the "pants dropping" incident on British TV show The Word in 1992 (which is pretty self explanatory) but also their appearance at Reading Festival the same year is pretty legendary. When the band were suffering technical problems and the crowd started to throw mud on the stage, lead singer Donita Sparks removed her tampon and threw it at the crowd. Nice...

Big tune: Pretend We're Dead

Babes In Toyland

Babes In Toyland were another all female outfit on the grunge scene, fronted by the charismatic Kat Bjelland. They released three albums between 1989 and 1995 and disbanded in 2001, leaving Bjelland to form a new act, Katastophy Wife. But spirits were lifted earlier this year when a reunion was hinted at! Woo!

Big tune: Bruise Violet

Babes In Toyland - Bruise Violet (Video)

Melvins

Often labeled as "the original grunge band", the Melvins were frankly terrifying. Although wholly uncommercial, their sludgy, down tempo punk style had a distinct influence on the grunge scene, and on Mr Cobain in particular.

Big tune: Honey Bucket

The Melvins in October 1991: Dale Crover, Buzz Osborne and Lori Black. Picture: David Corio/Redferns/Getty Images

Alice In Chains

Hailing from the home of Grunge, Seattle, Alice In Chains have always towed the line between metal and grunge; metal to the band, grunge to the media. But regardless of what you want to label them, they're a rock behemoth, selling over 14 million records in the US alone. Originally fronted by vocalist Layne Stayley, who died in 2002, and now featuring singer William DuVall, it's possible that without Alice In Chains, we wouldn't have Queens Of The Stone Age...

Big tune: Rooster

Alice In Chains - Rooster (Official Video)