WATCH: The most memorable rock star movie moments
3 April 2022, 10:00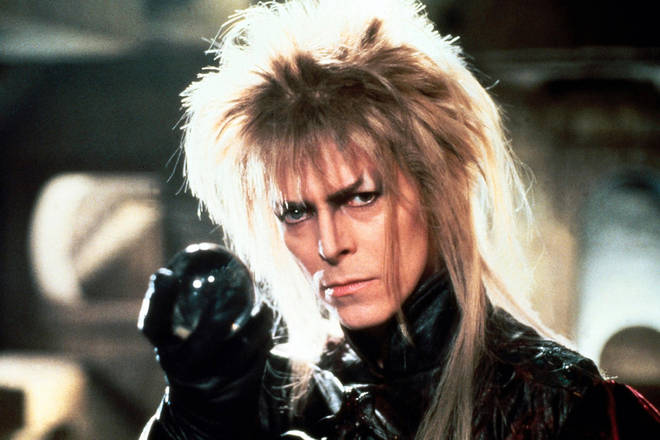 We pick some of the more notable examples of musicians making fools of themselves in the movies. Point your eyes this way.
Lights… camera… action! Musicians have been crossing over into the movie world for years now, but We've picked some of the more notable examples of the art. Point your eyes at this.
WARNING: SOME CLIPS CONTAIN STRONG LANGUAGE - NSFW!
David Bowie doing the "Magic Dance" as the Goblin King in Labyrinth (1986)

The Thin White Duke had his first lead role in Nicholas Roeg's 1976 sci-fi drama The Man Who Fell To Earth, but a generation loved him as Jareth, the baby-snatching Goblin King in the 1986 fantasy Labyrinth.

Keith Richards as Johnny Depp's dad in Pirates Of The Caribbean: On Stranger Tides (2011)

Depp claimed he based his Captain Jack Sparrow character on the Rolling Stones axeman, so who better to play his father in the 2007 movie Pirates Of The Caribbean: At World's End? Our favourite clip comes from the 2011 follow-up: ENJOY.

Mick Jagger is over the top in Freejack (1992)

Old Mick might have garnered some acclaim from his first starring role in 1970's Performance, but he's also been in his fair share of stinkers. One such howler is this science fiction saga, starring Emilio Estevez and Anthony Hopkins. Mick plays… well, Mick.

Iggy Pop in a bath in Cry-Baby (1990)

Mr Osterberg has appeared in such films as Tank Girl (as a weird kangaroo-human hybrid), Jim Jarmusch's Coffee And Cigarettes, The Crow: City Of Angels and more. But it's his cameo as Johnny Depp's uncle in John Waters' comedy Cry-Baby that we love the most. Check him out in the bath.

Anthony Kiedis attempts to kick Keanu Reeves's ass in Point Break, (1991)

Swayze! Reeves! Kiedis! Together at last. This 90s action buddy-bromance classic is an excellent "brain off, beers on" watch, especially the moment when Keanu is approached by some beach toughs, including the Red Hot Chili Peppers frontman. Asses get whupped.

Chris Cornell shows up briefly for no real reason in Singles (1992)

The key film for disaffected teens of the grunge era, Cameron Crowe's movie was full of excellent cameos from many bands on the scene, including Pearl Jam, Alice In Chains, Tad, and - in the best bit - Soundgarden frontman Chris Cornell, who checks out Matt Dillon's awesome in-car sound system.

Jack and Meg White talking nonsense in Coffee And Cigarettes (2003)

Jim Jarmusch's critically loved film includes a number of vignettes, one of which features Jack and Meg White in a bar, discussing the "Tesla coil" circuit that he built himself. Yes, it's a bit random.

Flea takes on John Goodman in The Big Lebowski (1998)

The Red Hot Chili Peppers bassist has also appeared in a number of movies, but we prefer to remember his cameo in the Coen Brothers classic, as one of a trio of German "nihilists". No bass solos.