Which songs were not written by the band's chief songwriter?
3 February 2019, 17:03 | Updated: 3 February 2019, 17:35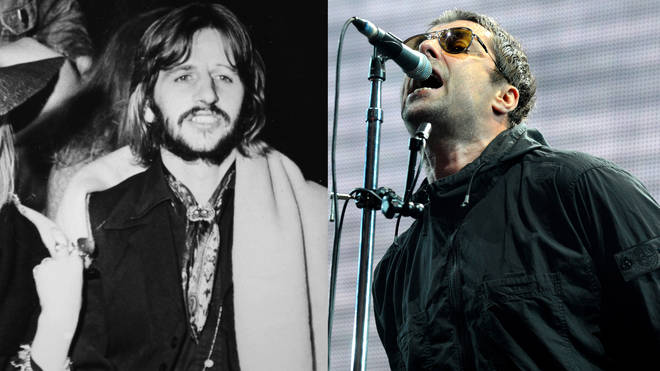 On 3 February 2003, Songbird was released as a single - one of two Oasis tracks written by Liam Gallagher. Which other bands have had hidden talent in the ranks?
What happens if you're in a band that features a great songwriter who has guided you to fame and fortune with their work… but you feel like you have a really good song that you've written yourself, if only you'd give it a chance, come on guys…?
Here are a selection of songs that were NOT written by the band's chief songwriter. Were they any good? You decide!
Oasis - Songbird

Little James was Liam's first contribution to an Oasis album in 2000, and he followed it up with this slightly more successful tribute to his then squeeze Nicole Appleton. It got to number 3 in the charts in February 2003. Noel said of the composition: "Songbird blew my head off when I first heard it because it was that fucking simple and direct."

The Beatles - Octopus's Garden

Ah, Ringo. Imagine being in a band where John Lennon and Paul McCartney give George Harrison a hard time with his own songwriting efforts. You'd keep any ideas like that to yourself, wouldn't you? Ringo got a co-credit on the song What Goes On on Rubber Soul in 1965, but it wasn't until three years later that he submitted Don't Pass Me By for The "White Album"… The following year, he came up with this cheery tribute to underwater life for the Abbey Road LP. It was based on a story a boat captain in Sardinia told the drummer about how octopuses like to gather shiny stones on the seabed.

The Who - Boris The Spider

In 1966, The Oo's managers Kit Lambert and Chris Stamp realised that the band could make more money for themselves if each member wrote two songs each for their next album. This arrangement didn't last, and Pete Townshend remained the chief songwriter, but bassist John Entwistle was to contribute a few classics along the way. One of the most memorable is this charmingly silly story of a spider that was inspired by a night out in the pub with Stones bassist Bill Wyman, in which the two would make up stupid names for animals.

Queen - Another One Bites The Dust

Like The Beatles, Queen are unusual in that all members have composed songs for their bands - but Messrs Mercury, May, Deacon and Taylor have all had genuine hits. Bassist John Deacon's most durable single was propelled by this classic riff that got the band plenty of airplay in the US.

Guns N'Roses - You Could Be Mine

Most of the classic Appetite For Destruction was credited to the band, but for the two Use Your Illusion albums in 1991, guitarist Izzy Stradlin copped a few co-writing credits (most notably for You Could Be Mine and Don't Cry) and even took lead vocals on songs like 14 Years.

The Rolling Stones - In Another Land

The Stones were late starters to the songwriting thing, having kicked off their career covering blues numbers, but once Mick Jagger and Keith Richards proved themselves as a duo to be reckoned with, old Bill Wyman stepped forward from behind the bass and offered this ponderous track from the band's psychedelic flop Their Satanic Majesties Request.

Depeche Mode - Two Minute Warning

Vince Clarke wrote all the songs on the first Mode album - apart from one by Martin Gore. When Clarke left and went on to form Yazoo and Erasure, Gore stepped into the breach and became the electro band's primary songwriter. However, new member Alan Wilder also contributed a few tracks to the discography and memorably suggested to Gore that he speed up his composition Enjoy The Silence to become an absolute indie banger.