Which artists played at the Haçienda in Manchester?
28 June 2022, 17:52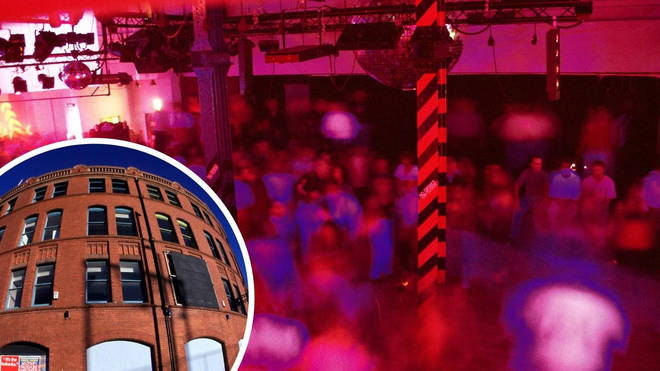 Manchester's "super-club" opened on 21st May 1982. But in between the raves and the controversy, many bands performed - and there were some unusual names that took to the stage...
The Haçienda was a legendary club. Largely financed by Manchester's Factory Records (helmed by Tony Wilson) and the label's biggest band New Order, it put Manchester on the map as one of the coolest cities in the world. It was at best a cultural icon and at worst a huge folly, losing its owners millions.
But while its reputation rests on its place in the "rave" culture of the late 80s and early 90s, The Haçienda was also a venue for live music. Between its opening on 21 May 1982 and its final, ignominious closure on 28 June 1997, FAC 51 (which was the club's Factory Records "catalogue number") saw hundreds of artists perform on its stage, battling with the former yacht showroom's dodgy acoustics.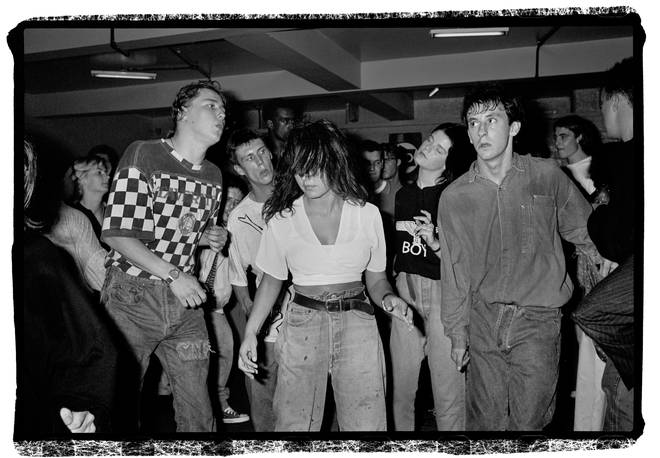 Considering they owned a stake in the club, New Order were surprisingly not the first band to perform live at The Haçienda - that honour went to Sheffield's Cabaret Voltaire, who played the day after opening night, 22 May 1982. In the club's first year, it played host to shows by chart favourites Echo & The Bunnymen, Eurythmics and Culture Club, plus a demonstration of this new-fangled thing called "hip hop" in the shape of Grandmaster Flash.
Here are just a selection of the acts that performed at The Haçienda, from the usual suspects (Factory bands and native Mancunians) to some names that will surprise you...
New Order

New Order didn't perform at The Haçienda until it had been open for a month, but they soon became regulars. At their Haçienda date on 26 January 1983, British audiences got to hear their new track Blue Monday for the first time. New Order's last appearance at the club was on 10 June 1987, with a set that ended with the perennial favourite Temptation.

Primal Scream

The Scream's Haçienda years saw them develop from their garage rock roots into the dancefloor pioneers that most people know them as. Their first show was supporting Bobby Gillespie's old band The Jesus And Mary Chain in June 1985, and their last was in July 1991, just before the release of Screamadelica.

Bobby Gillespie onstage atThe Haçienda in July 1991.

Picture: Peter J Walsh/PYMCA/Avalon/Universal Images Group via Getty Images

Happy Mondays

An acquaintance of the Salford band has passed a demo tape onto Haçienda DJ Mike Pickering, which led the Mondays to signing with Factory. They soon began hanging around the club, and supported New Order at their 3 December 1985 date. Happy Mondays headlined the club a few more times after that, including a pair of shows in May 1989 where they showcased their new album Bummed.

Peter Hook and Shaun Ryder in the Hacienda, Manchester 1989. Picture: Peter J Walsh/PYMCA/Avalon/Universal Images Group via Getty Images

The Stone Roses

The Roses didn't want to be part of the Factory scene after Tony Wilson publicly slagged them off (something he later apologised for), so they only appear to have played the club twice: once in their embryonic "goth" stage in 1985 and again in February 1989, just before the release of their acclaimed debut album.

The Smiths

Back when The Haçienda was more of a club for posing around in rather than raving, The Smiths played their third ever show on 4 February 1983 supporting trendy funk band 52nd Street. They returned in July as headliners, then performed another show that November shortly after the release of the all-conquering single This Charming Man. It would be their last Haçienda date as they'd already got too big for the club.

Inspiral Carpets

Clint Boon's psychedelic rockers played the Haçienda as they went from obscure indie cult heroes to chart superstars. Shortly after they performed a sweaty, heaving show at the club in September 1989, they were part of the Haçienda's "Temperance Club" exchange scheme, where members of the Manchester establishment could go and see the band play in Paris.

Oasis

Liam and Noel Gallagher marked the release of their debut album Definitely Maybe with a show at The Haçienda on 5 September 1994. It was to be their only performance at the club - they were more fans of The Boardwalk a couple of streets down the road.

Liam Gallagher in 1994. Picture: Martyn Goodacre/Getty Images

Madonna

Yes, the Queen of New York disco made a personal appearance at The Haçienda on 27 January 1984 as part of a live OB by the TV music show The Tube. She performed (or rather lip-synced to) Holiday and Burning Up. Factory Records had organised the show and gave it the catalogue number Fac 104.

Blur

Oasis' deadly chart rivals played one show at The Haçienda on 12 November 1990 to promote the release of their debut single She's So High.

Damon Albarn performing live with Blur 1990. Picture: Martyn Goodacre/Getty Images

The Stars Of Britpop

1995 and 1996 saw appearances from some of the biggest names in the new genre: Elastica and Supergrass played The Haçienda around the time their debut albums were released in 95, while the following year saw gigs from the likes of Sleeper and Placebo.

Elastica, performing live in March 1995. Picture: Mick Hutson/Redferns/Getty Images

The Prodigy

The much-loved rave act headed to the Manchester club on 26 October 1992, just before their all-time classic Out Of Space was released.

The Shamen

The acclaimed dance act were undergoing a transformation from angry political rock into something much more blissed out when they played The Haçienda on 13 November 1989. In a couple of months, they'd release their hit Pro-Gen aka Move Any Mountain.

Jamiroquai

Cat In The Hat Jay Kay brought his Space Cowboy antics to The Haçienda on 17 June 1993, the week he released his debut album Emergency On Planet Earth.

The Fall

While Manchester legend Mark E. Smith may not have been the biggest fan of Tony Wilson and Factory, his band played consistently at The Haçienda throughout the club's lifetime, from July 1983 to their final show at the venue in May 1996.

Mark E Smith of The Fall in December 1982. Picture: David Corio/Redferns/Getty Images

The Charlatans

Tim Burgess remains a huge New Order/Factory fan, so it must have been a dream come true for him when The Charlatans headlined The Haçienda on 2 June 1994, supported by Gene. Burgess and co were promoting their latest album Up To Our Hips.

Pet Shop Boys

Neil Tennant and Chris Lowe were connoisseurs of the New York club scene, so they must have felt at home in The Haçienda when they performed there on 13 May 1992. The duo had also collaborated with New Order's Bernard Sumner and The Smiths' Johnny Marr on their Electronic project, so this was very much a family affair.

Spiritualized

The final live performance at The Haçienda was Jason Pierce and his ethereal space rockers, who played on 15 June 1997. The venue closed two weeks later after continued violence and drug dealing centred around the club made licensing impossible. The Haçienda fittings were sold off in 2001 and the building was demolished to make way for luxury flats.

Remember it this way: The Haçienda dancefloor in July 1989. Picture: Peter J Walsh/PYMCA/Avalon/Universal Images Group via Getty Images