Gorillaz Debut Hollywood Song From Album Coming "Very Soon"
28 March 2018, 12:18 | Updated: 29 March 2018, 00:12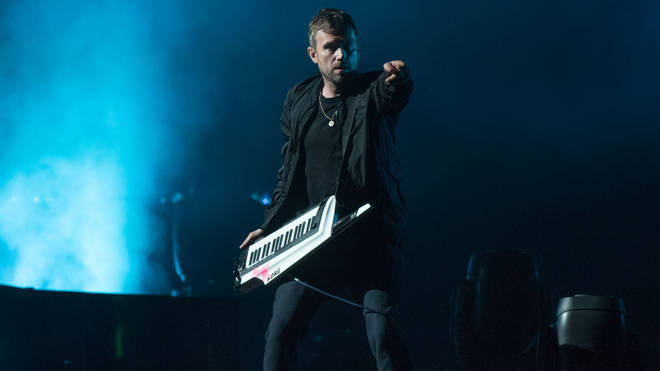 Damon Albarn shared a new song from the animated band and teased that the follow-up to Humanz is on its way.
Gorillaz have shared a new track called Hollywood, which is reported to feature Snoop Dogg.
Damon Albarn and the band behind the animated outfit were playing a show in Santiago, Chile on Tuesday 20 March, when they debut the track and teased their new album.
See them play it above in footage shared on YouTube by Edward Zuñiga.
"If you go and tell anyone that we're putting a new album out very soon," teased the Blur man about the follow-up to their 2017 Humanz album. "I'll deny it, 'cause I never said it alright?"
He added: "This is a tune off it. We'll play it to you. One of the people's not here, but see if you can work out who it is.
"It's called Hollywood".
Gorillaz also previously unveiled a track called Idaho in Seattle last year.
Watch their performance below:
Meanwhile, Damon Albarn turned 50 last week and we celebrated his greatest musical moments across the years.
Watch this moving clip of the Britpop icon singing For Tomorrow at Hyde Park in this throwback clip.
GET THE STORY BEHIND BLUR'S BEETLEBUM