Watch Courteeners Brewing Their St. Jude Pils Beer
6 April 2018, 15:28 | Updated: 6 April 2018, 16:35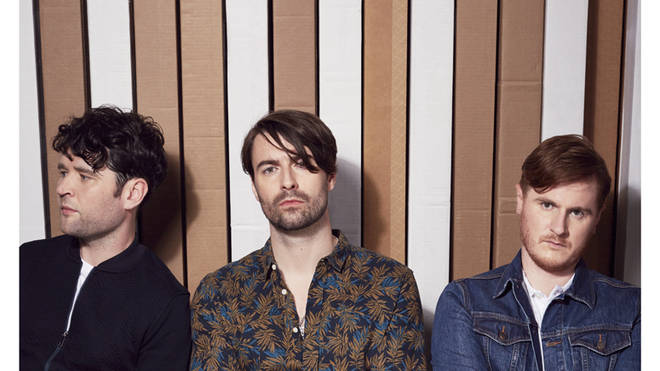 See Liam Fray and co. behind the scenes on the making of their limited edition beer, which was released to celebrate the 10th anniversary of their debut album.
Camden Town Brewery have released a behind-the-scenes video with Courteeners on the making of their limited edition beer.
Watch it above, courtesy of the brewery's official Twitter account.
The limited edition larger will be shared across selected bars in their hometown this weekend, where the band are set to play the Manchester Arena on Saturday (7 April).
It looks like beer isn't the only think Liam Fray likes from Camden either, with the frontman naming a Libertines' track as one of his best British tracks of all time.
Speaking to Radio X, the Middleton rocker said: "If I had to narrow it down to one, which is impossible, I'd have to say something from The Libertines I guess, because I think they embody the great British guitar band; authentic, great lyrics, good heart."
Meanwhile, Fray has revealed that Cavorting on their debut album was spawned from the band feeling like outsiders.
Watch our video below:
Speaking to Radio X's John Kennedy, he said: "I guess kind of it was us always feeling like we were on the outside in Manchester and we still feel like that now to be honest. If you don't get invited to the party then you have to have your own don't you?"
"Cavorting is actually us taking a pot shot at the guys that we knew that were in bands in Manchester that were strutting round thinking they were the dogs.
"They were perhaps treating people - girls, especially - like they could just do what they wanted cos they were in a band.
"The song was us kind of going 'Who do you think you are, you know that's not right?' A lot of the songs are us probably being a bit more sensitive without people knowing it."