Why Courteeners' Cavorting was an f-you to the Manchester indie scene
6 August 2022, 14:00
Celebrate the anniversary of Liam Fray and co's debut single through reliving the frontman's story behind the fiery track.
It's hard to believe it's now fifteen years since Courteeners unleashed themselves onto the music scene.
Not Nineteen Forever might be the Manchester band's most famous track, but it was actually their no-nonsense Cavorting single which came first.
Released on 6 August 2007, Cavorting featured as the lead track on their debut album St. Jude.
Like much of Courteeners' early work, the song paints a picture of Manchester's indie nightlife and its colourful inhabitants.
But rather than celebrating the indie scene, Fray criticises those who think they're too big for their boots within it.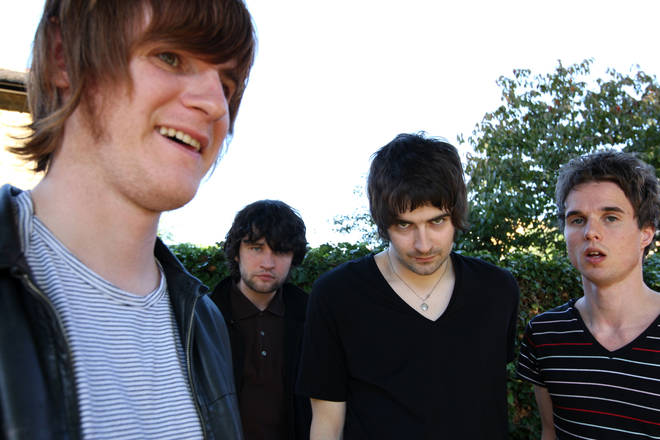 "Cavorting, and snorting your way through the band/
Get your hand out of my trouser leg/
We're turning up tonight but only to knock you down a peg or two"
Listen to the track above.
Speaking to Radio X's John Kennedy about the song, Liam Fray explained it was written from the point of view of an "outsider" in the Manchester music scene and taking a "pot shot" at other bands.
Watch Fray explain all in our our video:
The Middleton man explained: "Cavorting is actually us taking a pot shot at the guys that we knew that were in bands in Manchester that were strutting round thinking they were the dogs'.
"They were perhaps treating people [...] like they could just do what they wanted cos they were in a band.
"The song was us kind of going Who do you think you are, you know that's not right? A lot of the songs are us probably being a bit more sensitive without people knowing it."
While Liam Fray didn't name any names at the time, a vintage interview with the Manchester Evening News might suggest he thought some of his local contemporaries didn't live up to their hype.
In a feature first published by the outlet in October 2007, Liam Fray is reported as saying: "I used to pick up the music press and read about Nine Black Alps or Longcut being hailed as the saviours of Manchester music. But those bands don't mean anything to people in Manchester."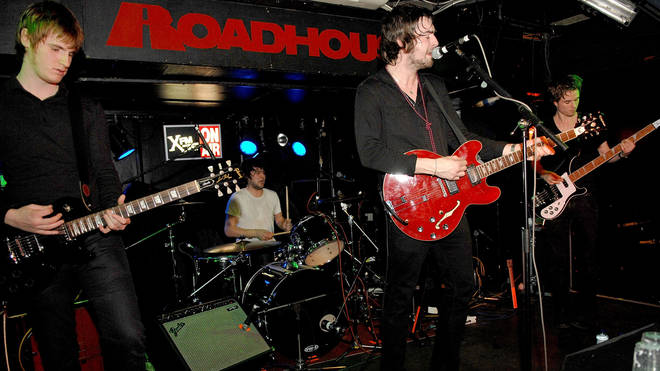 VIDEO: Courteeners share footage to mark one year since Heaton Park gig
It's impossible to know whether these were the bands Fray felt were "strutting around," but it's clear to see he didn't feel represented by them.
Over a decade later and Courteeners proved their critics right, becoming beloved by their hometown and selling out the likes of the Old Trafford Cricket Ground and Heaton Park.
As Fray told Radio X: "... If you connect with people when on the cusp of adulthood, you know like 18,19, 20. If you can connect with people at that age and you can really talk to them through an album, then I think you can hang onto them."
Watch Liam Fray sing a stripped-back version of Not Nineteen Forever for Radio X:
QUIZ: Do you know the lyrics to Not Nineteen Forever?