Courteeners share unearthed track It'll Take More Than A Weekend Away To Fix This Mess
8 September 2022, 13:39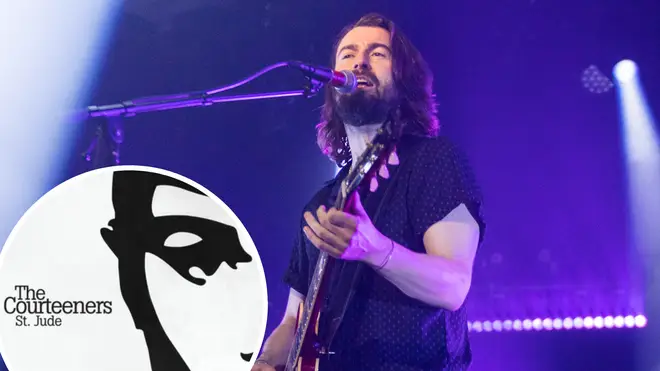 Liam Fray and co have shared "a little gem," which they found while looking through their material for their 2008 St. Jude album.
Courteeners have shared a previously un-heard song It'll Take More Than A Weekend Away To Fix This Mess.
Sharing the track on social media, Liam Fray wrote: "We unearthed a little gem whilst looking through the vaults for St.Jude."
Listen to the acoustic guitar-led track below:
It'll Take More Than A Weekend Away To Fix This Mess
READ MORE: Courteeners announce 2023 Heaton Park gig for St Jude 15th anniversary
The song comes after the Middleton band announced their plans to celebrate 15 years of their debut album, St. Jude, with a huge homecoming show at Heaton Park and a new reissue of the album.
Tickets for their Heaton Park date, which takes place on 9th June 2023, have already sold out and Liam Fray took to Twitter to share the news, writing: "This album has so many memories. Even pre 2008. You are all such a massive part of everything."
READ MORE: Why Courteeners' Cavorting was an f-you to the Manchester indie scene
St Jude was released on 7th April 2008 and included the singles Cavorting, What Took You So Long? and the ir enduring anthem Not Nineteen Forever.
The record peaked at No.4 on the UK Albums Chart, where it sold 105,000 copies by the time its follow-up was released in 2010.
Speaking to Radio X ahead of the album's 10th anniversary, Liam Fray talked about why the record connects so well with their fans.
"I don't know why, but we did somehow connect with people on that record," he mused to John Kennedy.
He added: "And I don't know why, but If you connect with people when on the cusp of adulthood, you know like 18,19, 20. If you can connect with people at that age and you can really talk to them through an album, then I think you can hang onto them."
Speaking specifically about Not Nineteen Forever, Fray said: "It's about, I guess, growing old, not wanting to grow up."
Hinting at Britain's binge drinking culture, the frontman mused: "Well, the first lyric is: 'She tried to peel me off the pavement,' so if you want to know why it's connected with the British public I would guess… [it's because of this]."I don't know if that's a great representation of who we are, but maybe. I guess there's a lot of honesty."
READ MORE: Why Courteeners' Not Nineteen Forever is more than just an indie banger