Liam Fray replies to Courteeners fan who's seeing Elton John the same day
5 November 2018, 16:50 | Updated: 7 November 2018, 13:54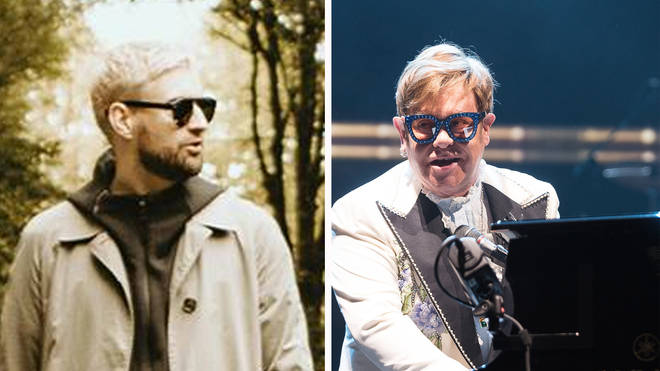 The Courteeners frontman was asked if a fan should forgo the Rocket Man's show for their Heaton Park gig.
Courteeners achieved another career milestone last week, when 50,000 tickets for their 2019 Heaton gig sold out in just one morning.
But it seems the date of their show on 15 June provided a real conundrum for one fan, who'd already bought tickets to see Elton John play Cardiff City Stadium the same day next year.
When the news broke of their sold-out date, Twitter user Ashley Jones asked the frontman: "Be honest, if you were me, would you flog an Elton John ticket and go to Heaton Park?"
The Not Nineteen Forever singer simply responded: "There's only one Rocket Man that day mate".
We reckon that means even Liam Fray thinks Ashley should probably keep his tickets to see Elton John.
It is his Farewell Yellow Brick Road tour after all...
Tickets for Courteeners' huge homecoming gig, where James, Pale Waves and DMA's will also perform, went on sale at 9.30am last Friday (2 November) and by midday, all tickets had been sold.
The amazing feat makes the Cavorting outfit the only UK rock band in the last two years to have sold 50,000 tickets for a headline show in one day.
Taking to Instagram to mark the achievement, Liam Fray wrote: "When I look at this poster, I see a few young lads who used to go to Heaton Park. Aged 10, 11 and 12 (sorry Cam) They used to play Pitch & Putt. they'd knock a size 5 Tango around and get told off by the ground staff. Maybe get a screwball from the Ice Cream Man. Perhaps get on that mad little train Chooo Choooo - all aboard mate. AP & JC too. S'la. This means a lot. Thank You x FUCKING SELL OUTS."
Speaking to Radio X's Gordon Smart about fellow Mancunian's James, Fray said: "I mean, I'm not gonna lie. You can be as bolshy as you want, but that's ridiculous that they're even underneath us.
"I've loved them since I was a kid. My big sister was really into them so I think [frontman] Tim's [Booth] one of the best lyricists ever."
When it came to Aussie band, DMA's however, he had just as much to add."
We got DMA's who are adopted Mancs", he gushed. "But DMA's, man. I mean they don't need bigging up through me. Everybody knows. They're legends already and they also know how to party as well."

Watch Liam Fray tell the story of Not Nineteen Forever: