VIDEO: Queen's Bohemian Rhapsody Film Makes World No.1
6 November 2018, 11:53 | Updated: 18 December 2018, 14:06
Guitarist Brian May has taken to social media to thank fans for "voting with (their) feet," at the box office.
Bohemian Rhapsody has become the top film in the world.
The Queen biopic, which was released in last month in UK cinemas and in the US last week, has become a box office smash around the world.
Brian May has taken to Instagram to celebrate the news posting a video alongside the caption: "Thank you folks - all around the world - for for voting with your feet, and your joy, and your tears. We are over the Moon. Bri".
Watch his clip above.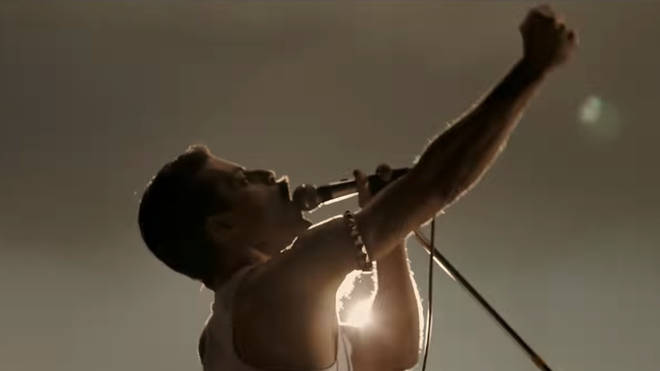 As NME reports, the biopic has now scored the second-highest ever box office opening for a music film, behind N.W.A film Straight Outta Compton.
The film took $50 million (£38.3 million) in its opening week in North America and its international figures amassed to $72 million (£55.2 million).
Watch Rami Malek and Gwilym Lee take the ultimate Queen quiz: