Nothing But Thieves talk importance of live music returning next year
1 September 2020, 12:43 | Updated: 13 November 2020, 12:50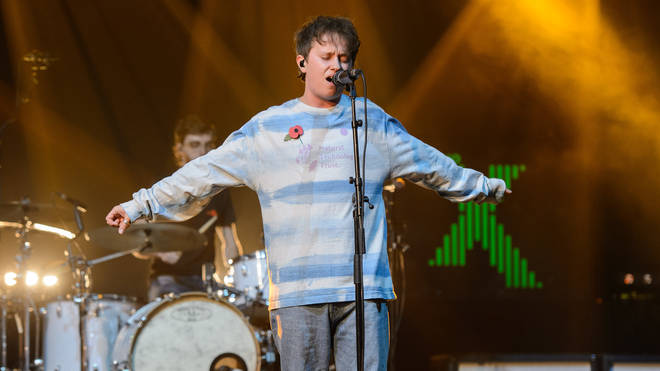 Conor Mason and co spoke to Radio X's Toby Tarrant about the importance of live music and their hopes for its return in 2021.
Nothing But Thieves have talked about how important live music is for them and their hopes for it returning.
The five-piece - comprised of Conor Mason (vocals and guitars), Joe Langridge-Brown (guitar), Dominic Craik (guitar and keyboards), Phillip Blake (bass) and James Price (drums) - performed a specially-streamed gig for Radio X listeners and Barclaycard customers at London's Clapham Grand on Tuesday 10 November.
Asked by Toby Tarrant ahead of the gig how much they have missed playing live, frontman Conor replied: "Massively. I think I didn't quite realise how much it's a part of my system until we couldn't. Because we've been part of the rat race with it for several years, I think we kind of relished the break of it in a way. Then six month passes and you're like 'Oh my god. I need to sing!' [...] So yeah, I really really miss it. So much."
Quizzed on the importance of live music returning next year, guitarist and keyboardist Dom mused: "I find myself listening to music more than ever actually and that's probably because 1. We haven't been playing it and 2. We haven't been able to go to any gigs or festivals, so I've kind of sought solace in that.
"I think it's quite a good time to release a record over this pandemic, because people have been finding that respite in new music and that comfort, so we've been discovering a lot of new music over lockdown. But I think through that you start finding bands and music that remind you of what live gigs are and you start thinking 'I would love  to see this live' and you sort of start looking at your watch going: 'Come on, get that vaccine out".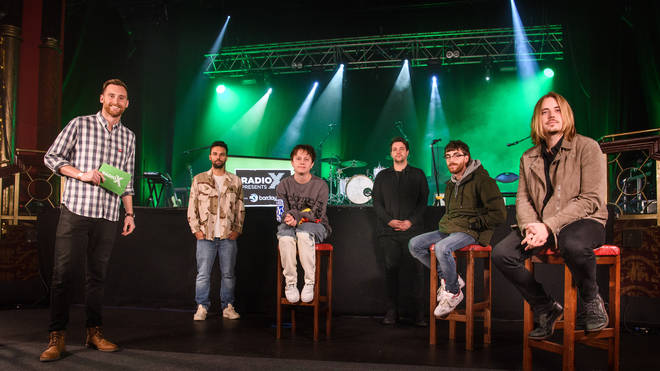 READ MORE: Nothing But Thieves discuss unbelievable moment playing at Abbey Road
Talking about the difference between playing live gigs in front audiences and filming their live streams guitarist Joe joked: "It's not good for the ego!
"There's no applause. There's no screaming. For our shows [without audiences] we had applause on a keyboard and John Cena sounds and stuff, but you know... It's something! We've missed music loads, we've missed going to gigs, so being in a live venue again is amazing".
The band's frontman added: "You do tend to lose yourself when you start playing, so it feels like you're at the gig anyway.
"We just enjoy playing so much that it will just come out anyway."
NBT were able to showcase some of the latest material from their Moral Panic album at the gig, including the recent singles Is Everybody Going Crazy? and Real Love Song, while also digging into their back catalogue.
For those who weren't lucky enough to catch the show the first time around, you can watch the best bits from the show plus the interview with the band exclusively this Sunday 15 November.
Radio X Presents Nothing But Thieves with Barclaycard, live at the Clapham Grand, 10 November 2020 setlist
Real Love Song
Trip Switch
If I Get High
Free If We Want It
Amsterdam
Lover, Please Stay
You Know Me Too Well
Soda
This Feels Like The End
Dreams
Sorry
Is Everybody Going Crazy?
Impossible