VIDEO: Noel Gallagher spent New Year's Eve with Keith Richards
4 December 2018, 16:00
The former Oasis songsmith told Radio X's Johnny Vaughan about the banter he shared with The Rolling Stones' guitarist.
Noel Gallagher has reminisced about the time he spent the festive season partying with Keith Richards.
Speaking to Johnny Vaughan, the former Oasis rocker revealed he isn't keen on Christmas, but he did have an unexpected highlight when the bumped into The Rolling Stones frontman last year.
He revealed: "Last Christmas we went to some posh hotel somewhere and Keith Richards was there, and I ended up spending New Year's Eve with Keith Richards!"
The Ballad of the Mighty I singer continued: "I've never met Keith Richard's right and I know some of his family, so they're like 'come and meet my dad,' so I went up there and he says, 'Ive got one question for ya. Was your singer as big a c*** as mine?'
"And I said to him, well 'your singer wrote Jumping Jack Flash so I'd say mine was a bigger c***."
According to the Manchester rocker, the Paint It Black legend simply replied: "'What a c***.'"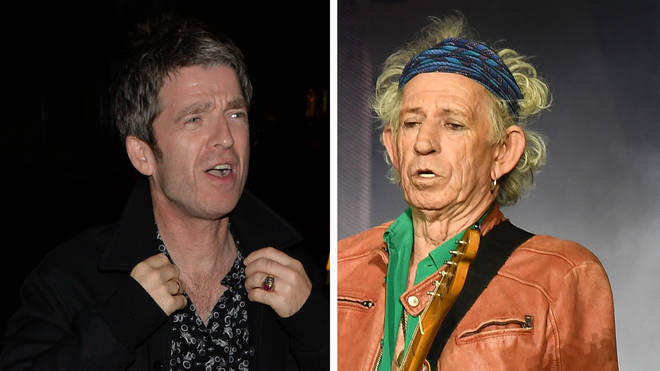 The interview also saw Noel Gallagher reveal exclusively to Johnny Vaughan that he was set to return to Heaton Park for the first time in 10 years.
Watch his announcement video here:
The former Oasis man will take to the stage on Friday 7 June 2019, joined by the reunited Doves who he told Radio X are "one of the great Manchester bands of all time".
They'll be joined by Texas four-piece White Denim, with the final special guests to be announced.
Tickets go on sale on Friday 7 December from 10am.