Noel Gallagher thinks this is the most influential album of all time...
11 February 2019, 17:03 | Updated: 11 February 2019, 17:28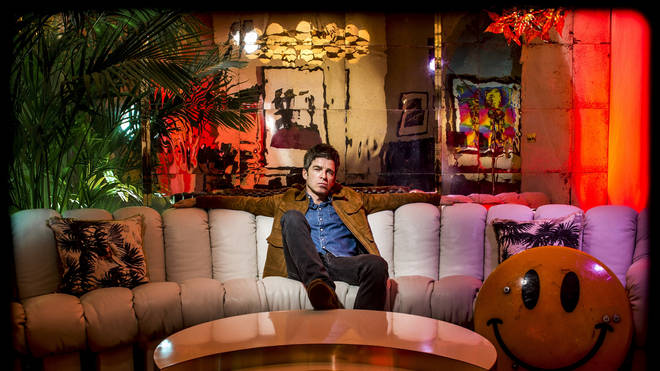 The former Oasis rocker has said Sex Pistols' 1977 album Never Mind The Bollocks "cannot be bettered".
Noel Gallagher has hailed Sex Pistols' Never Mind The Bollocks Here's The Sex Pistols as "the most influential record of all time".
The Oasis legend has spoken to Q Magazine about the seminal 1977 album as part of their latest issue which celebrates the 156 most influential records of all time.
Speaking to the magazine, the Ballad of the Mighty I singer gushed: "The most influential record of all time is Never Mind The Bollocks. People who are still working now in the music business did their shit because of that record."
The Manchester rocker added: "It's the absolute left turn. There is no argument. It cannot be bettered. It's scientifically factual."
Sex Pistols only album included iconic singles God Save The Queen, Anarchy in the U.K. and Pretty Vacant.
The next issue of Q is released on Tuesday 12 February.
READ MORE: Why did the Sex Pistols break up?
Watch Noel Gallagher play The Beatles' All You Need Is Love:
Noel isn't the only Gallagher who's a fan of the iconic punk band.
His estranged brother Liam also looks up to the band and even named his pet cats after them.
The Wall of Glass singer adopted his pet tabby, who he named Sid at the end of 2018, and while it was previously unclear whether "RSID" was a nod to the famous Sex Pistols bassist, the addition of black and white cat Nancy to his family clearly proved the names were based on the punk couple.
See Nancy below:
Liam Gallagher previously revealed that if he could be in any other band, it would have been the Sex Pistols and he would have kicked out Johnny Rotten to do it. 
Asked by The Guardian about his dream band line-up, the former Oasis rocker replied: "I would have loved to have been in the Pistols.""I'd have kicked out Johnny Rotten – he'd have gone," he added. 
"Get out, Gooner (Arsenal fan). Paul Cook's fucking mega. Steve Jones is the man. Sid Vicious, turn his bass down but he still fucking killed. But Rotten would have gone, I'm sorry. I can do Johnny Rotten in my sleep."
And Gallagher proved that recently when he came in to visit Johnny Vaughan at Radio X.
When asked which classic track he'd cover live on stage, the rocker replied: "Bodies, by the Pistols".
Watch Liam Gallagher sing the Sex Pistols with Radio X's Johnny Vaughan:
READ MORE: When John Lydon 'forgave' Nirvana for copying the Sex Pistols...