Noel Gallagher: "Definitely Maybe was the last great punk album"
28 September 2023, 15:51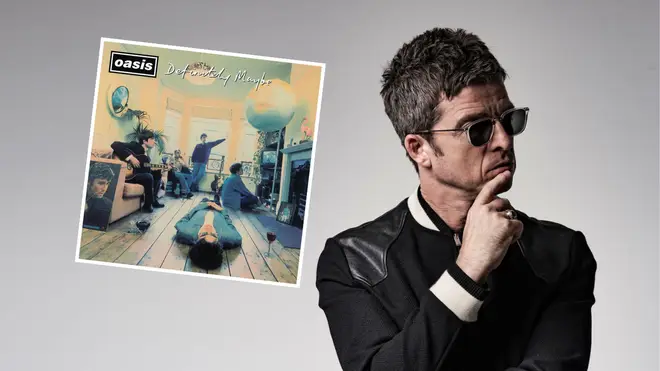 The former Oasis guitarist and chief songwriter has looked back at the classic Oasis album.
Noel Gallagher has discussed the "punk" aesthetic of Definitely Maybe.
The former Oasis guitarist and songsmith looked back at the making of the band's debut and has compared it to the Sex Pistols' one and only album.
"Definitely Maybe was the last great punk album in many respects," he mused to MOJO Magazine."We were a punk band with Beatles melodies. We had no effects, barely any equipment, just loads of attitude, 12 cans of Red Stripe and ambition."
Drawing comparisons with the Sex Pistols, he added: "If you listen to that and Never Mind The Bollocks, they're quite similar. That album was about the angst of being a teenager in 1977. Fast forward to 1994 and Definitely Maybe is about the glory of being a teenager. "
He continued: "It's being down the park with a ghetto blaster distilled. It's no coincidence that it's lasted this long. Maybe there have been technically better or bigger records since, but that album is the real f***ing deal. There's no b***shit on it. It's an honest snapshot of working-class lads trying to make it. It's about shagging birds, taking drugs, drinking and the glory of all of that."
The full interview features on the new 30th anniversary issue of MOJO magazine.
Meanwhile, The Masterplan is set for a 25th anniversary edition.
The iconic Oasis album - originally released in November 1998 - was a collection of extraordinary B-sides from the Manchester band, which accompanied the singles from their era-defining first three albums; Definitely Maybe (1994), (What's The Story) Morning Glory? (1995) and Be Here Now (1997).
Now, to celebrate its silver anniversary, the album is getting a special re-release on November 3rd 2023, which will see it made available in formats including CD, cream cassette, and limited-edition double vinyl formats (heavyweight silver, green and black marble and black).
Each new format will feature remastered audio, taken from the Chasing The Sun reissues - available for the first time as one collection.
Pre-order The Masterplan 25 here.
Oasis to mark 25th anniversary of The Masterplan
Visit www.oasisinet.com for details and follow #TheMasterplan25 for more.