Nirvana Fans Call For Reunion Tour After CalJam 18 Performance
10 October 2018, 14:58
Their grunge band's mini-reunion at CalJam festival over the weekend has prompted some fans to ask for a full tour.
Nirvana fans are calling for a full reunion tour after the surviving members of the grunge band reunited this weekend at CalJam 18.
Foo Fighters frontman and former Nirvana drummer Dave Grohl was joined by guitarist Pat Smear and bassist Kris Novoselic for a performance of the band's classic anthem, Smells Like Teen Spirit at the event, which took place at the San Manuel Amphitheater on Saturday (6 October).
See them play the 1991 track the video above, courtesy of Bionic Buzz.
The former band members were joined by Deer Tick's John MacCauley and Joan Jett- who previously accompanied them by singing the late Kurt Cobain's vocals when Nirvana were inducted into the Rock 'N' Roll Hall Of Fame back in April 2014.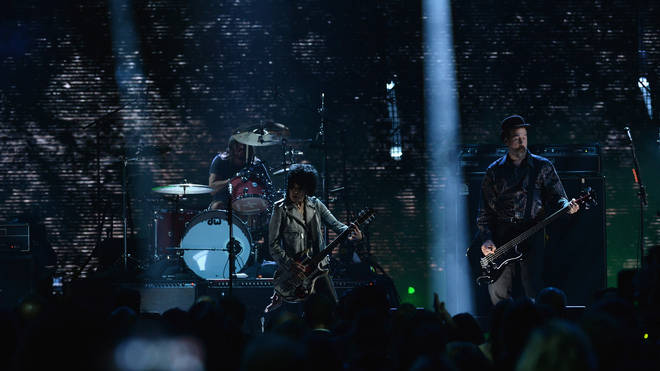 Fans have since taken to social media to plead for the musicians to play a full Nirvana set on tour.
See some of their reactions here:
One fan, however, seemed to have "mixed feelings" about the prospect:
Earlier on in the night, Foo Fighters had played an 18-song set that had begun with their newest material from 2017's Concrete And Gold album and climaxed with a rendition of their very first single, This Is A Call.
Last week, the Everlong rockers left fans speculating about a possible performance at music event, after sharing an announcement that Joan Jett would be playing the event.
Posting the tweet, they wrote: "CAN'T WAIT!!!! What else could we have up our sleeves?? Stay tuned.... #CalJam18".