Watch Liam Gallagher's Reflective Paper Crown Video
2 May 2018, 17:10 | Updated: 3 May 2018, 17:11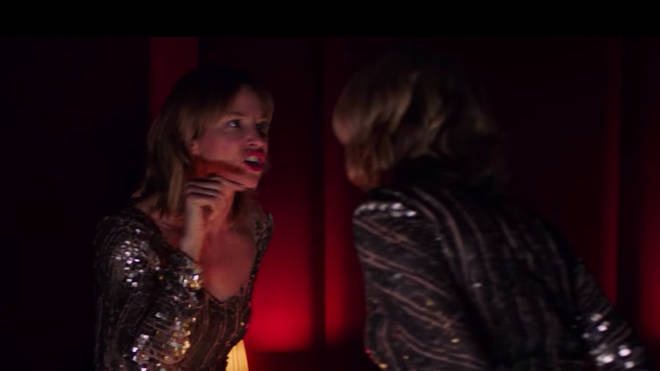 See the visuals for the former Oasis frontman's heartfelt track, which sees its heroine battling herself in the mirror.
Liam Gallagher has shared a new video for his Paper Crown single.
The video - which is unlisted on YouTube - doesn't star the former Oasis frontman, but instead features a woman seeing double as she appears to take a long hard look at herself in the mirror.
Watch the new video above and see Liam Gallagher perform the track on the Radio X rooftop.
The video's female star may be a bit of a diversion tactic, since Liam has dedicated the track to his brother Noel in the past.
Before performing the at his Alexandra Palace gig, Liam said: "Thank you very much. I'd like to dedicate this one to my brother."
Watch him play Morning Glory at the same show last year:
Meanwhile, this week saw the Wall Of Glass singer confirm that work had started on his new album, with the first writing sessions taking place with Greg Kurstin and Andrew Wyatt.
1st session of writing with the mighty Greg Kurstin and Andrew wyatt aka THE ARMY sounding BIBLICAL as you were LG x

— Liam Gallagher (@liamgallagher) May 1, 2018
Liam Gallagher will support The Rolling Stones at their first UK date this month, making up a star-studded list of special guests including Florence Welch, James Bay and The Vaccines.