Liam Gallagher Responds To Reports He Swore At Neighbours
10 July 2018, 11:09 | Updated: 10 July 2018, 11:10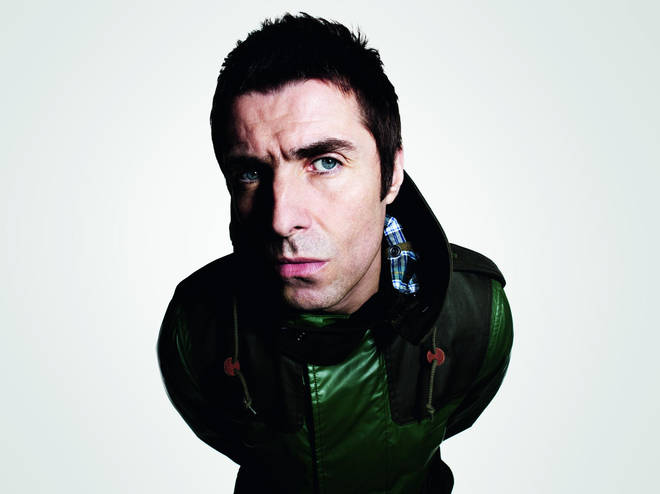 The former Oasis frontman has taken to Twitter to praise the "fantastic people" who live either side of him, and mock his "stalkers".
Liam Gallagher has appeared to deny he was rude to his neighbours.
The Sun recently reported that the former Oasis frontman and his girlfriend Debbie Gwyther had moved into new digs in Highgate, London and had already been upsetting the neighbours.
According Simon Boyle, who writes the outlet's Bizarre column, a local told him: "My heart sank when I saw Liam moving his stuff in. A friend and I were watching him enter his home and he shouted at us at the very top of his voice, 'What the f*** are you two k**** bogging at? You wanna take my f***ing picture, do you? Prats'.
"I was absolutely aghast at being spoken to like that. People here are very reserved and decent and I fear this Gallagher fellow is going to be one of those chav neighbours from hell."
However, Gallagher has taken to Twitter this morning to refute the claims he's upset the locals on his street, saying he's met his neighbours on both sides and they're "welcoming" and "fantastic people".
But, he did go on mention the "stalkers" who were stood outside his house dribbling with binoculars, so perhaps it was them he swore at?
See his full tweet here:
I've met my neighbours either side of me and there fantastic people very nice and welcoming unlike the stalkers who were stood outside my house the other day with there binoculars dribbling into there cafe lattes it's coming home as you were LG x

— Liam Gallagher (@liamgallagher) July 10, 2018
Watch Liam Gallagher play D'Yer Wanna Be A Spaceman at Finsbury Park:
Meanwhile, Big Shaq has talked about his relationship with Gallagher and how they've talked about making music together.
Speaking to The Sun at Wireless Festival, the Mans Not Hot star said of the former Oasis frontman: "Liam Gallagher — that's my guy. Yeah, we talk all the time.
"He said, 'You're a legend man, just keep going. Go for it brother.'
"He wants to work on a song together — he's been giving me great vibes. Hopefully we will get in the studio together soon. He's showing me a lot of love."
Speaking about Liam's estranged brother and former bandmate, Noel, the rapper and comedian - whose real name is Michael Dapaah - said: "I haven't actually met Noel, but he wanted me to come on tour with him, which could have been tricky with my friendship with Liam."
He added: "But I'm a citizen of the world and maybe I can bring them together."
See Noel Gallagher praise Big Shaq in our video:
Watch Big Shaq respond to Noel's compliments and sing Wonderwall: