"La Firma": Liam Gallagher Shares Family Dinner Holiday Snap
3 August 2018, 10:51 | Updated: 3 August 2018, 11:01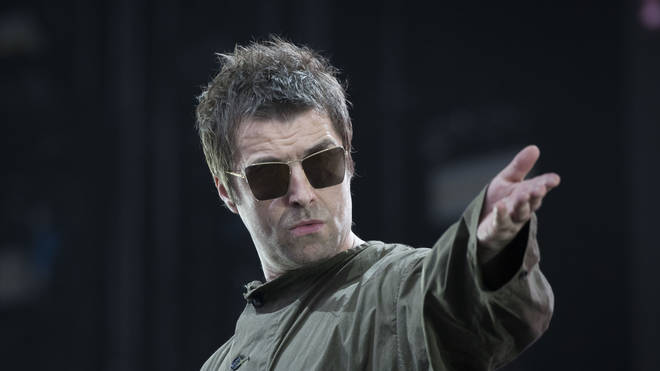 The former Oasis rocker has posted a new snap from his holidays, in which he invited his daughter Molly.
Liam Gallagher has shared a new snap from his family holiday in Magaluf.
The former Oasis frontman took to social media this week to share a snap of is clan, including his formerly estranged daughter Molly Moorish, gathered around a dinner table.
See the snap below, which sees Liam enjoying a meal with his girlfriend Debbie Gwyther, brother Paul, mum Peggy, daughter Molly and sons Lennon and Gene.
Liam Gallagher was first seen jetting off with his family last week, taking to Twitter to telling his 3 million followers: "Rite then magaluf it is as you were LG," before sharing a snap of his family posing outside a private jet.
This latest snap from Gallagher doesn't appear to have fish on the table, which is just as well because Liam seems not like it-especially when it's raw and thrown on stage while he was singing.
The Rock 'N' Roll star made it clear how disgusted he was when a member of the audience through the food-stuff on stage mid-set.
Watch the moment it went down at Benicassim Festival below:
Seeing the funny side at his next gig, Liam addressed the crowds at Germany's Stimmen Festival, joking: "None of you have got no fish have you?
"It's just not happening with the fish. Throw anything else, but no fish!"
Watch footage of the moment in a video shared on Instagram by the_wanderer_basel_17:

Liam Gallagher is set to headline the inaugural RiZE festival on 17 August, which will also see the likes of Stereophonics, The Manic Street Preachers perform.
Watch the Manics peform International Blue in one take:
See the line-up for RiZE festival here: