PHOTO: Liam Gallagher's Son Gene Is In A Rock Band
25 October 2018, 12:51 | Updated: 25 October 2018, 12:54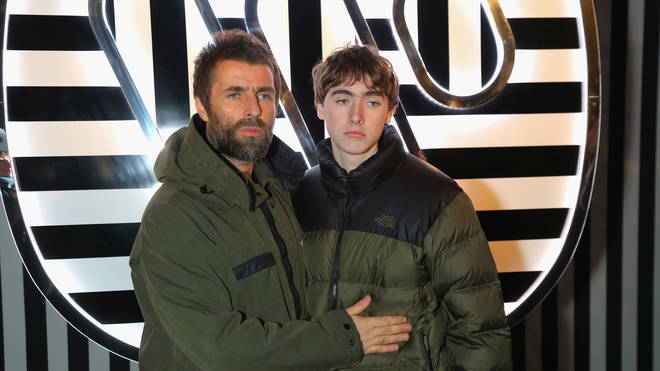 The son of the former Oasis rocker appears to be following in his father's footsteps by being in a band.
Liam Gallagher's son Gene appears to be launching his own rock band.
As NME reports, the former Oasis rocker's offspring - who he shares with ex wife Nicole Appleton - is in a band called Grimmo which sees himself on the guitar alongside his friend Cody Grimaldo and his pal Alf Carroll on drums.
See an image of the the young wannabe rockers pictured on Gene's Instagram:
Previously speaking about Gene Last year, Gallagher revealed he was "desperate to be in a band".
Speaking to the Australian Herald Sun ahead of his first solo Aussie shows last year, Liam explained: "Gene's still in sixth form but he's desperate to be in a band. He plays guitar and drums, he's on the look out for band members.
"I've not heard him sing, but he's got the attitude and the look for sure."He's a good little guitar player, he's better than me. I mean, I can't play, but he's good."
Gallagher's already been made proud by his eldest son Lennon, who's making waves in the modelling world.
Taking to Twitter after his first catwalk show, the Wall Of Glass singer wrote: "Very proud of my boy Lennon for doing his first catwalk today LG X"
However, Lennon ruffled a few feathers when he posed in a t-shirt featuring his father's Britpop rivals, Blur, for Buffalo Zine.
His cheeky brother shared the image joking that his brother would be getting a "smack" for the Britpop betrayal.
Watch Liam Gallagher perform Wonderwall on the Radio X rooftop: