PHOTO: Liam Gallagher's Sons Are Hanging Out With Half-Sister Molly
12 June 2018, 16:33 | Updated: 12 June 2018, 16:54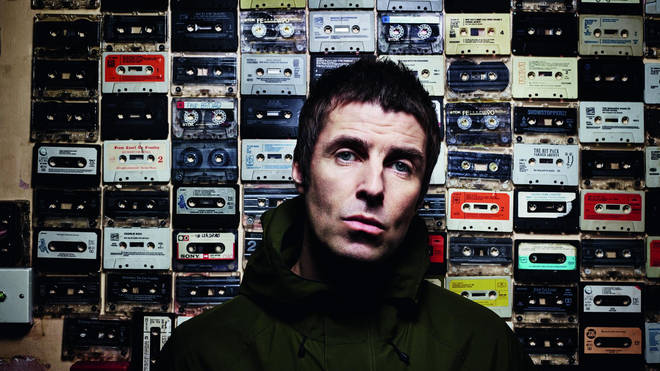 The formerly estranged daughter of the Oasis rocker appears to have spent more time with Lennon and Gene, and even met her grandmother Peggy.
Liam Gallagher reunited with his estranged daughter Molly Moorish, and now it seems she's been spending more time with his sons.
The 21-year-old model - who the former Oasis frontman shares with Lisa Moorish - has shared an image on Instagram of her out with half-brothers Lennon (18 ), and Gene (16), who come from his previous marriages with Patsy Kensit and Nicole Appleton respectively.
See the image which she captioned: "Brothers from another mother".
According to reports, Molly has also met her grandmother Peggy, sharing a Story which sees her posing with the Gallagher clan on her Instagram.
The snaps come after Liam Gallagher himself shared a snap of the reunion with his daughter on Twitter, who he met for the first time in 19 years.
The usually outspoken rocker decided to leave the image uncharacteristically uncaptioned, pinning the Tweet and letting the momentous moment speak for itself.
Meanwhile, the support acts for Gallagher's gig in Manchester has been announced with Richard Ashcroft set to top the special guests at the former Lancashire Cricket Club and now Emirates Old Trafford Cricket Ground.
Also on the bill are the likes of Bugzy Malone and Twisted Wheel.
Meanwhile, Mick Jagger joked about why Gallagher wasnt supporting them in his home city last month, but we think he may have had a point, considering Man United are bitter rivals with his beloved Man City.
The Rolling Stones frontman thanked the Oasis legend after his support slot at the London Stadium, saying: "He wouldn't step foot in Old Trafford Stadium, so here we are in West Ham".
Watch our footage of the moment below: