Taylor Hawkins: "Beady Eye" Confused Liam Gallagher Fans
1 July 2018, 16:00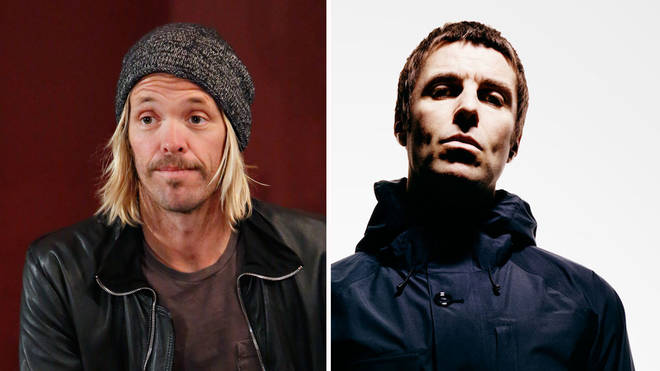 The Foo Fighters drummer has talked about the former Oasis frontman's solo success and revealed he'd love to write a song with him.
Taylor Hawkins thinks Liam Gallagher's Beady Eye band was "confusing" and his solo work is "the best music he's made since Oasis".
When asked if he'd like to play drums for the rocker, he told Matt Wilkinson on Beats 1: "Absolutely. He hasn't asked. He loves [Hawkins' track] Range Rover Bitch - that's so amazing! I'd like to write a song with him. If he likes Range Rover Bitch man. I've already told him that, he knows.
The Learn To Fly drummer added: "He's such a character. I think for him, having the new band Beady Eye was just confusing to people and now he can be Liam Gallagher which means he can play all the Oasis songs he wants and he can play his new album, which is really the best music he's made since Oasis.
"I heard a few Beady Eye things and it was good but he knows he needs to write songs with other people. I'm stoked for him. And when he's on man, he's on! That's what I love about him, he's such a temperamental performer."
Find out how Taylor Hawkins joined the Foo Fighters:
The sticksman has also credited Alanis Morissette with giving him his break and revealed he'd like to do a Jagged Little Pill reunion.
Recalling how he got his start by drumming for her on stage, he told Matt Wilkinson: "You know I owe so much to her. For giving me that space to be a show off! So I watched a couple of these songs and she was/she is (I haven't seen her in a long time, I don't know her really anymore) but she was great!"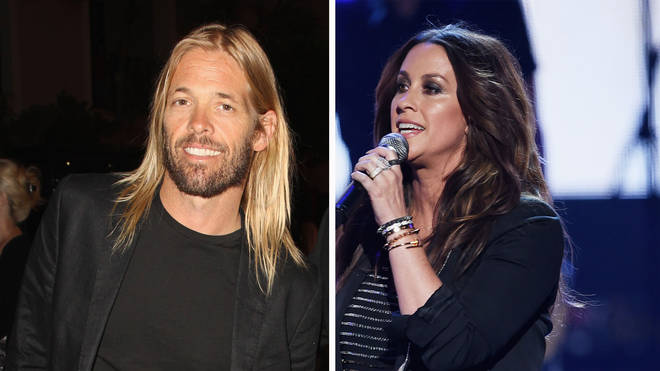 He continued: "When I joined the Foo Fighters I came from this, what they would consider pop pedigree almost, and they all came from these really cool punk bands and stuff - Dave's from Scream and Nirvana, Pat's from Germs, Nate's from this weird, indie, cult band Sunny Day Real Estate - and I'm from Alanis Morissette! And so I was a little embarrassed by it but time heals all those things and I watch us back then and we were great!
"And I listen to her sing and her lyrics and I'm like, 'she was really amazing'...When it was the 20 year anniversary of the album ['Jagged Little Pill'], I really was hoping we could get the original band back together and do like, 5 nights [of shows]. I think it's 25 years coming up soon… I'm reaching out through Beats, come on Alanis! I love and I miss you. Thank you for my big break because I wouldn't be here if it wasn't for her. I'd be delivering pizza if it wasn't for her!