DMA's React To Liam Gallagher Album Endorsement
29 June 2018, 16:00 | Updated: 7 July 2020, 12:31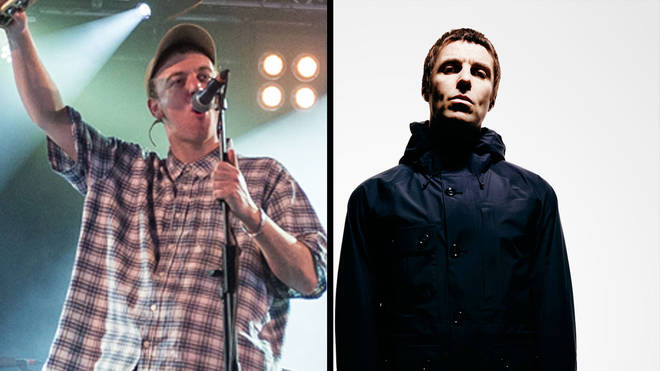 The Sydney trio have discussed the former Oasis frontman's support, and teased writing for his second album "could be on the cards".
DMA's have responded to Liam Gallagher's glowing recommendation of their new album.
The former Oasis frontman recently took to Twitter to praise the Sydney trio's second effort, which is entitled For Now, writing: "Just heard the new DMA'S record 1 world BIBLICAL as you were LG x (sic)".
Just heard the new DMA'S record 1 world BIBLICAL as you were LG x

— Liam Gallagher (@liamgallagher) April 19, 2018
Speaking exclusively to Bang Showbiz about the compliment, guitarist and vocalist Johnny Took said: "It's cool. "Growing up listening to guitar music and popular guitar music, he's [Liam] been there and done it, he's been at the top of it.
"It's good to get a thumbs up from your peers, it's pretty damn cool and it will help us sell a few more tickets, you know."
See Tommy O'Dell meeting the Oasis legend last year:
The Delete rockers, who have regularly been compared to Oasis in the past, also discussed their whirlwind success in the UK, remarking: "Our Twitter is not very big in Australia and when we come over here it just goes off. 
"Most of the messages we've received have been pretty positive."
Watch the video for their For Now album's title track here:
Johnny - who is joined by childhood friends Matt Mason and Tommy O'Dell in the trio - co-writes the band's songs and hinted that penning a song for Gallagher's second solo album and the follow-up to As You Were could be "on the cards".
He said: "We love writing songs, we never stop writing songs. "We had a beer with him last year and maybe we could get something on the cards, it could be on the cards if we get the right song. "If the timing works out then that could be something cool."
DMA's For Now album is out now.
Watch Liam Gallagher sing Live Forever on the Radio X rooftop: