Liam Gallagher Angrily Live Tweeted Listening To Radiohead
22 October 2018, 12:00 | Updated: 22 October 2018, 14:02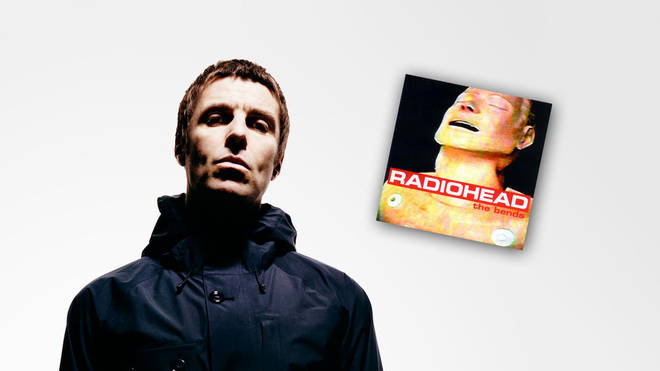 The former Oasis frontman was forced to listen to the band at a gathering this weekend, and he wasn't impressed.
Liam Gallagher has shared his reaction to listening to Radiohead tracks from The Bends and OK Computer.
The Gallaghers have never been big fans of the Oxfordshire band, but it seems after being forced to listen to two of their most accessible albums, he still isn't buying it.
Taking to Twitter on Saturday (20 October), the former Oasis frontman revealed the band came on during some kind of house party or gathering, where it appears he was trying to be convinced of their greatness.
He wrote: "So I'm in this crazy house everyfucker is banging on about the band radio play help".
What followed was a Liam's scathing review of Planet Telex, which he called "planet tickle," title track The Bends, which he referred to as "The bond" and OK Computer's iconic Karma Police single, which appeared to send him over the edge.
See his full rant here:
We imagine by "the rapping" in The Bends Gallagher is referring to the verse which includes the lines: "I wish it was the sixties/I wish we could be happy/ I wish, I wish, I wish that something would happen".
See the rest of his tweets here:
It seems it was Karma Police that was the final nail in the coffin for Liam, who seems to have got his way and had the band switched off for good.
It's not the first time he's hit out at the band, though.
Back in 2011 he told The Quietus: "I heard that fucking Radiohead record and I just go, What?! Them writing a song about a fucking tree? Give me a fucking break! A thousand year old tree? Go fuck yourself!"
And Radiohead might be one of the few things Liam agrees with his brother Noel on, who previously said his cat is more rock n roll than the band and admitted that although they've "some great stuff" they aren't a band for parties.
"No, they're not a party band," he told the Irish Independent. But I've got some of their tunes on my phone. But I'm never in the Radiohead moment where I'm thinking, 'Oh, a bit of modern angst will do her!.'"

Watch Liam Gallagher compare his brother Noel to David Hasselhoff: