Yusuf / Cat Stevens wants to collab with Green Day
20 March 2023, 10:02 | Updated: 20 March 2023, 10:03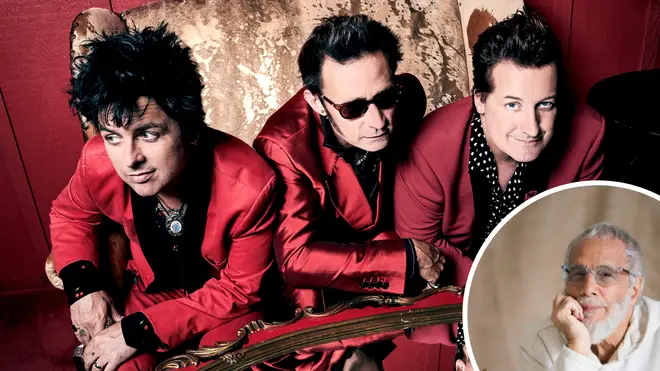 The singer-songwriter has praised the band's political music and revealed he would love to work with them.
Yusuf /Cat Stevens has revealed Green Day is one of the only popular bands he listens to.
The 74-year-old musician - who recently announced a new album, King of a Land - revealed he's an unlikely fan of the US pop punk veterans and would love to work with them.
Asked if he's in the loop with contemporary pop music, he told NME: "Not very much. I came from one of pop's pinnacle eras when there'd be a new milestone every week, so I tend to listen to that period most. But I love Green Day because of their message. Know Your Enemy [from their 2009 album 21st Century Breakdown] is an incredible song with a message about the Iraq war that was right on time."
Quizzed if he'd like to collaborate with Billie Joe Armstrong and co, he replied: "Yeah! Wow, that's a good idea. I think they listened to my song 'Bitterblue' before making 'Know Your Enemy', as I can hear little titbits of it in the chords and some of the words. I reckon we could definitely get it on."
READ MORE: How did Green Day come up with their name?
The legendary singer-songwriter is also set to play Glastonbury's Legends slot this year and he admitted he is absolutely "petrified".
Asked how he feels about the upcoming performance, he told the outlet: "I'm petrified, obviously! I haven't done a big gig like that in a long time."
When informed that the official attendance of the slot sits at around 195,000, he added: "There we are. It's teatime on a Sunday, when everyone has spare time to see whoever is on.
"That's why I'm a little bit scared. But something usually helps you when those challenges are there to be met. I think I'll get that help, and Glastonbury will be a very important moment in my career."
The Matthew & Son singer also revealed that it took him a long time to agree to do the historic set, but he sees it as a "bucket list moment" for himself and fans who have always wanted to see him live, but never did.
"It took me time to say yes to the offer, but it's a bucket list moment," he admitted. "A lot of people would like to see me live, and this is one big go when they can do that. For me, I could have done it years ago, but I took that long sabbatical in my life."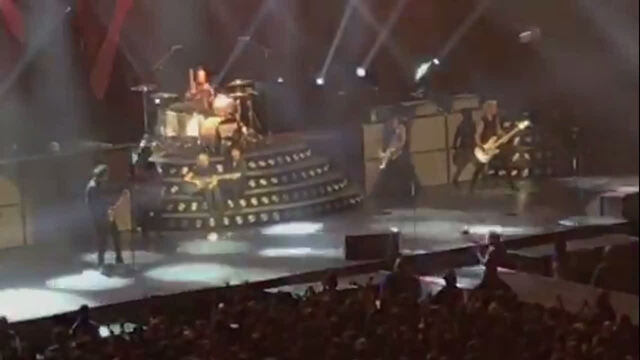 Green Day's Billie Joe Armstrong gives guitar to fan
READ MORE: Who has played the Glastonbury legends slot over the years?