Green Day tease The American Dream Is Killing Me announcement as September ends
2 October 2023, 10:49 | Updated: 2 October 2023, 10:53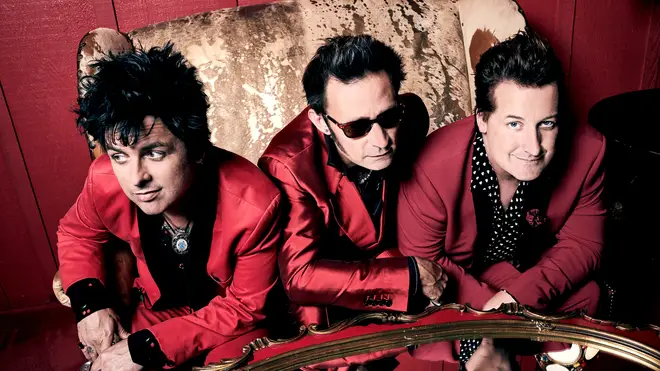 The pop punk trio took advantage of their Wake Me Up When September ends meme to tease something is coming soon.
Green Day have appeared to tease a new announcement for later this month.
The East Bay rockers made good use of the memes which circulate at the start of October referencing their Wake Me Up When September ends single, by using it to tease to something later this month.
Taking to social media, a video shared by the rockers captioned: "It's October 1st, WAKE UP now go hit snooze on theamericandreamiskillingme.com".
The clip itself sees frontman Billie Joe Armstrong being woken up in bed by an alarm set to 10:24, before he hits the snooze button.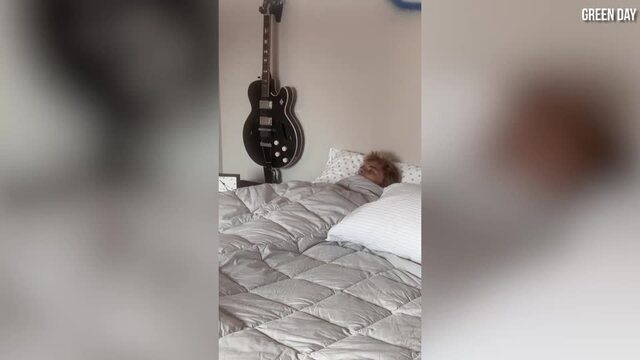 Green Day tease announcement
The camera than cuts to a calendar on the wall, which has some notes on it, including "WAKE ME UP!!" on the 1st October.
The 24th day of the month is circled in red pencil, suggesting that a big announcement is coming on that day.
The website's snooze button opens up a registration form for fans, so they can can be the first to find out what the band have in store.
Meanwhile, last month saw Green Day announce their plans to celebrate the release of their Dookie album with a new reissue.
Their seminal third studio album - which was first released on 1st February 1994 and included likes of Basket Case, When I Come Around and Welcome To Paradise - will be re-iussed with live recordings, demos, album outtakes and more on 29th September 2023.
As well as being unleashed on streaming platforms, the new edition - set for release on 29th September 2023 - will be available as a limited edition six-LP vinyl box set and a four-CD box set, which will feature never before released full live recordings from Woodstock 1994 and Barcelona 1994.
The bumper boxset also comes complete with Dookie pooch poop bags, as well as air freshener, for Green Day fans who have dogs.

Other items inside the deluxe reissue include a five-button set, a postcard, a bumper sticker, a magnet, a paper aeroplane, and a poster.
Dookie: 30th Anniversary Deluxe Edition' tracklist:
Vinyl Box (6LP):

LP 1: Dookie

LP 2: Dookie Demos

LP 3: Dookie Outtakes

LP 4: Live at Woodstock (1994)

LP 5 6: Live In Barcelona (June 5 '94)



CD Box (4CD):

CD 1: Dookie

CD 2: Dookie Demos Outtakes

CD 3: Live at Woodstock (1994)

CD 4: Live In Barcelona (June 5 '94)


Dookie:

1. Burnout

2. Having A Blast

3. Chump

4. Longview

5. Welcome to Paradise

6. Pulling Teeth

7. Basket Case

8. She

9. Sassafras Roots

10. When I Come Around

11. Coming Clean

12. Emenius Sleepus

13. In The End

14. F.O.D.

15. All By Myself



'Dookie' 4-Track Demos:

1. Burnout

2. Chump

3. Pulling Teeth

4. Basket Case

5. She

6. Sassafras Roots

7. When I Come Around

8. In The End

9. F.O.D.

10. When It's Time
Dookie Cassette Demos:

1. When I Come Around

2. Basket Case

3. Longview

4. Burn Out

5. Haushinka

6. J.A.R.

7. Having A Blast



Dookie Outtakes:

1. Christie Rd.

2. 409 In Your Coffeemaker

3. J.A.R.

4. On The Wagon

5. Tired of Waiting for You

6. Walking The Dog (demo)



Live at Woodstock (1994)

1. 'Welcome to Paradise (live)'

2. 'One Of My Lies (live)'

3. Chump (live)

4. Longview (live)

5. Basket Case (live)

6. When I Come Around (live)

7. Burnout (live)

8. F.O.D. (live)

9. Paper Lanterns (live)

10. Shit Show (live)


Live In Barcelona (June 5 '94)

1. Welcome to Paradise (live)

2. One of My Lies (live)

3. Chump (live)

4. Longview (live)

5. Burnout (live)

6. Only Of You (live)

7. When I Come Around (live)

8. 2000 Light Years Away (live)

9. Going to Pasalacqua (live)

10. Knowledge (live)

11. Basket Case (live)

12. Paper Lanterns (live)

13. Road to Acceptance

14. Dominated Love Slave (live)

15. F.O.D. (live)

16. Christie Rd. (live)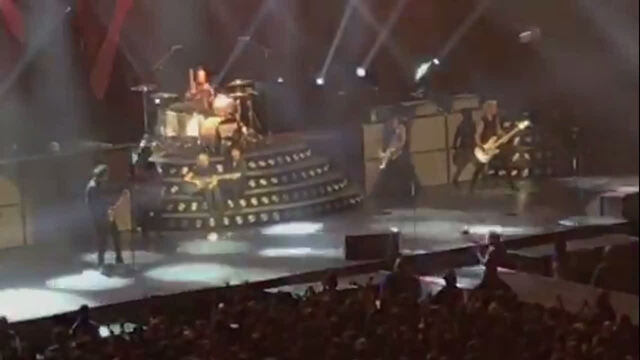 Green Day's Billie Joe Armstrong gives guitar to fan