WATCH: This Is Dave Grohl's Favourite Guitar Soloist...
12 June 2018, 12:06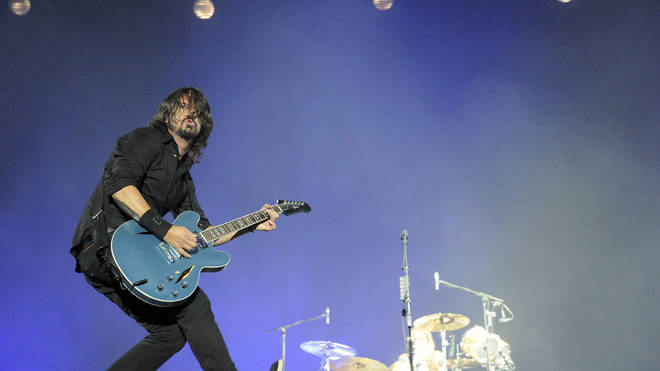 The Foo Fighters frontman has gushed about his favourite axeman in a recent interview.
Dave Grohl has dubbed Jimmy Page one of his favourite guitar soloists of all time.
The Foo Fighters rocker was asked by GQ to name his favourite guitar solo of all time, and he replied: "That's tricky. Jimmy Page I think is my favourite soloist.
"I loved the way that he was always teetering on the edge of total chaos but seemed to place every note in a space that drew emotion."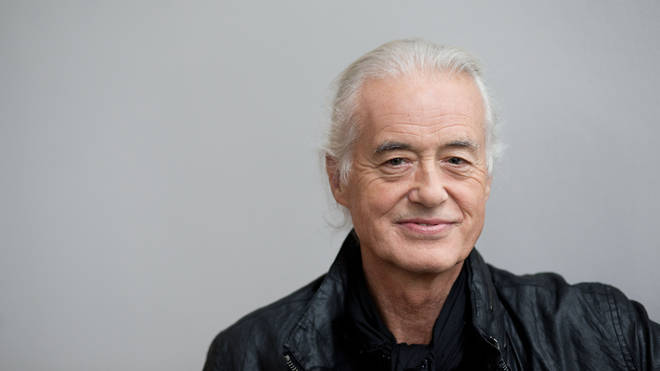 He added of the famous Led Zeppelin guitarist: "...It's that sort fearlessness that I respect most in musicians. Not perfection or any sort of clean technical propheciancy.
"I really like to see musicians right on the edge of just falling apart, and he did that in the most beautiful way."
The Learn To Fly rocker went on to cite an instrumental soundtrack by American legend Ry Cooder for 1984 film Paris, Texas as one of his favourite album's of all time.
Meanwhile, Dave Grohl is set to help produce his mother's From Cradle To Stage docuseries, which is being made from her book of the same name.
According to Variety, the rocker is teaming up with Live Nation Productions as one of the executive producers for the project, which will see his mother's interviews brought to life.
The outlet adds that the series will include excerpts gathered from years of interviews with the mothers of the likes of Amy Winehouse, R.E.M's Michael Stipe and Tom Morello, as well as stories and snapshots from Dave Grohl's childhood and across his career.
Grohl recently proved he's still a kid when it comes to his sense of humour after he pranking an entire audience in Sweden recently.
Watch his stunt in action:
The band were performing in Gothenburg when the frontman seemed to plunge off the gangway.
Fans looked on in shock, but the "accident" was performed by a stuntman and the real Dave Grohl soon appeared.
Gothenburg is the same city where the rockstar fell and broke his leg during a gig in 2015.
The accident forced the band to pull out of headlining Glastonbury Festival and were replaced by Florence + The Machine.
On the night of what was to be their set, Florence Welch honoured Dave and co by covering their Times Like These single.
Two years later when the Foos finally headlined, Dave Grohl repaid the favour and sang the track back to the singer: