Remember when Dave Grohl pranked an entire stadium?
14 January 2019, 20:10 | Updated: 14 January 2019, 20:11
The Foo Fighters frontman played an absolutely brilliant joke on the crowd at the scene of his infamous leg-break.
Foo Fighters pulled off an almighty prank last night (Tuesday 5 June) - when they trolled an entire stadium into thinking Dave Grohl had fallen off stage again.
The Foos were playing the Ullevi Stadium in Gothenburg, Sweden - which was the scene of Grohl's tumble into the pit back in June 2015.
As the band took to the stage in the venue for the first time since the incident, "Grohl" ran down the runway in front of the stage - and immediately pitched face first into the pit.
Luckily, the REAL Dave Grohl strode on stage to start the gig properly - the band had hired a stuntman to performa the fall especially for the occasion.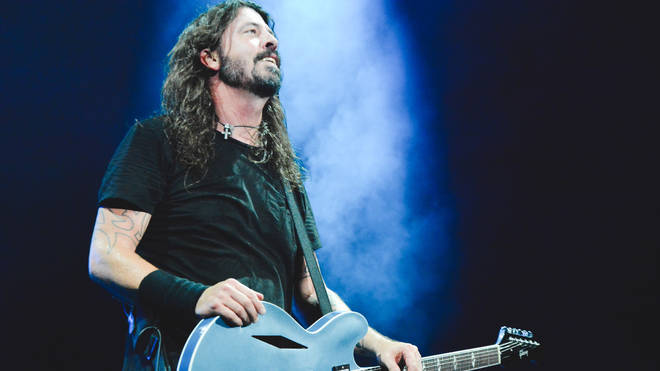 On 12 June 2015, the frontman broke his leg after he fell into the pit at the Ullevi Stadium during the second song Monkey Wrench.
He later returned to try and finish the show, but the broken leg meant that Foo Fighters cancelled a number of dates, including their headline slot at Glastonbury 2015.
The band returned to play a triumphant performance Worthy Farm in June 2017 and paid tribute to Florence + The Machine, who stood in for them two years earlier.
The prank is just one of the quirky ways that Foo Fighters like to take control of their image and marketing, including those recent rumours that the band were splitting up.
Grohl Radio X's Chris Moyles last year: "Any of the ridiculous viral things that you see, it's basically like the two of us and then there's a few other people.
"After being a band for 22 years… we like to fuck with people a little bit.
"It's just a matter of having fun with it, you know? There's a reason WHY I don't have a Twitter handle. You can imagine…"