WATCH: Dave Grohl Becomes Adoptive Dad At Foo Fighters' Gig
25 April 2018, 13:22 | Updated: 26 April 2018, 11:29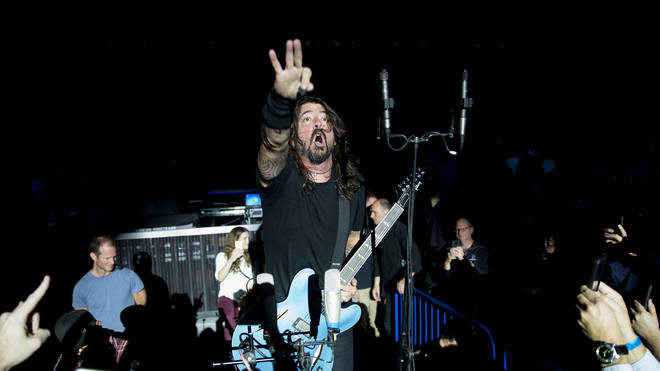 The Foos frontman made a fan's dream come true while singing Big Me at the band's Houston show.
Dave Grohl made a fan's life last week when he agreed to take him on as his "adopted son" during a gig.
The Foo Fighters frontman was just about to launch into the band's Big Me track at their show at Cynthia Woods Mitchell Pavilion in Houston, Texas, when he noticed a fan holding up a sign in the front row which read "NO DAD - BE MINE?"
Watch the moment in a video posted on YouTube by Space City Shows above.
Addressing the fan, who was named Landon, the rocker joked: "What? Dude, I have three kids. You wanna be my fourth kid?"
However the nicest man in rock soon conceded and told the crowd: "For the next four minutes. I'm gonna f***ing, I'll be your daddy".
The rocker then launched into the band's 1996 Big Me single, instructing the audience: "Sing it one more time for my adopted son!"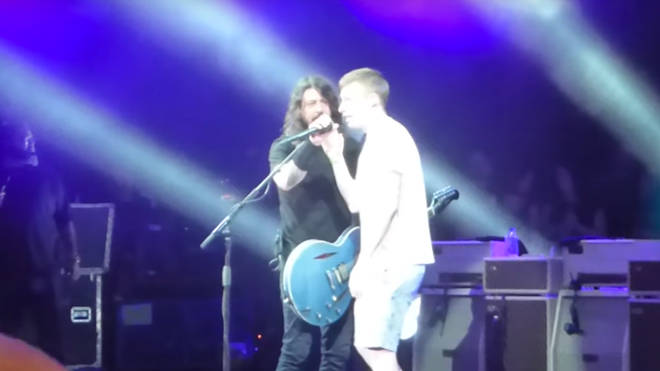 And that wasn't all. By the end of the track the Foos rocker invited the 20-year-old up on stage, screaming: "Get your ass up here," before giving him a huge hug.
Then after allowing him to take the mic, the fan gushed to the crowd: "I hope this is the best show that you've ever been to 'cause it certainly is for me."
It's not the first time Grohl has interacted with fans on stage, often calling them up to play guitar on the band's biggest hits.
He's not afraid to tell a fan to get lost though, like he did in Australia earlier this year:
Grohl recently revealed what made him become a frontman and go on to form the Foo Fighters.
Speaking to Team Rock, the Everlong singer explained: "After Nirvana, I wasn't really sure what to do. I was asked to join a couple of other bands as the drummer, but I just couldn't imagine doing that because it would just remind me of being in Nirvana; every time I sat down at a drum set, I would think of that. And other people would think of that as well."
When watch our full interview with Chris Moyles and the Foo Fighters: