VIDEO: Dave Grohl Explains Why Rock N' Roll Is NOT Dead...
30 September 2018, 06:00
The Foo Fighters frontman has refuted the theory that the genre is going through a "rough time".
Dave Grohl doesn't think that rock n' roll is dead.
The Foo Fighters frontman visited The Woody Show with Foos drummer Taylor Hawkins where he was asked about the genre.
When host Woody lamented that rock was going through a "rough time," the Learn To Fly rocker said: "For 15 years people have been talking about that in interviews, where people are like: 'Don't you think rock n' roll is dead and obsolete?'
"No it's not. There's some bands that are really big and play stadiums and do rock huge shows. There's maybe fewer of those then there was before, but there's no shortage of rock bands."
Watch the full clip above.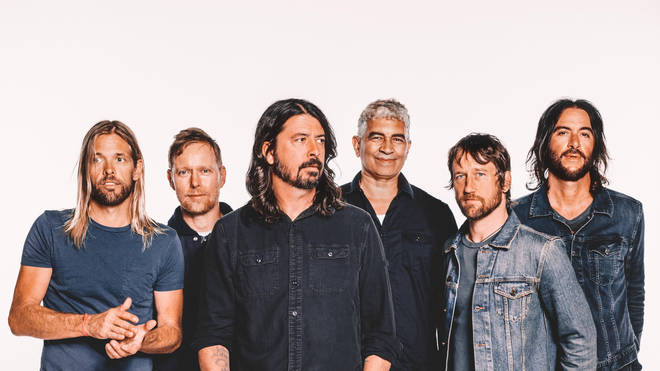 However, asked if the appetite has changed, Taylor Hawkins chimed in.
"Yeah it has,"said the sticksman."
Having an 11-year-old son, when I was 11 years old all i cared about was rock music. End of story. All I did was look at the back of Van Halen records and try and play the drums."
He added: "And my son loves to play the drums. He's getting pretty good, but the only music he likes his hip-hop."
Watch Dave Grohl's daughter Harper drum on stage with the Foo Fighters: