VIDEO: Foo Fighters Cover Metallica With 10-Year-Old Fan
15 October 2018, 10:59 | Updated: 15 October 2018, 11:04
Watch Dave Grohl sing Enter Sandman backed by talented guitarist Collier Cash at their Kansas City gig.
Foo Fighters covered Metallica at their gig on Friday (12 October), with the help of a very talented 10 year old.
Dave Grohl and co were playing Kansas City, Missouri, when they decided to perform the band's Enter Sandman anthem with the help of Collier Cash on guitar.
Watch the moment above in a video which was shared by the talented young boy and Metallica on Instagram, along with the caption: "How cool is this??? Show 'em how it's done, Collier!"
Foo Fighters also shared the video with the caption: "Lookout world...Next generation of rockers coming soon to an arena near you! Thanks Collier! - Dave"
If that wasn't enough of a pinch me moment, young Collier was then gifted a guitar by Dave Grohl while on stage.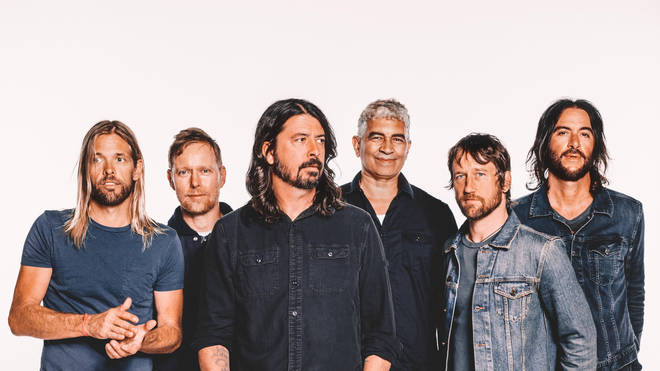 It's not the first time the band have invited fans to perform with them.
Just last month saw the band invite a fan up on stage to sing Queen's Under Pressure, which is usually led by Foos drummer and huge Queen fan Taylor Hawkins.
See the clip below, courtesy of Jamingzor127:
Dave Grohl and Taylor Hawkins are big fans of the legendary British band, and were shown the first footage of Rami Malek in the guise of Freddie Mercury for the upcoming biopic Bohemian Rhapsody.
Watch their reactions here: