Hear Foo Fighters' Manchester Show On Radio X Tonight
24 June 2018, 16:00 | Updated: 24 June 2018, 16:01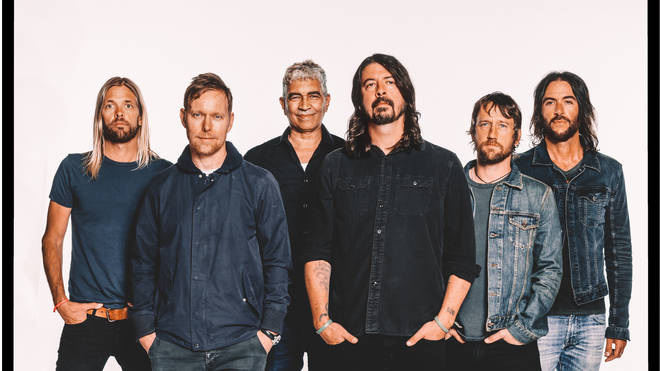 We will be playing the band's Manchester show out on Radio X this weekend… plus, Gordon Smart meets Dave Grohl!
One of the biggest bands in the world, and one of THE great American Rock bands of all time, Foo Fighters arrive in the UK this week for three huge sold out stadium shows.
Dave Grohl and co will play the Etihad Stadium in Manchester on Tuesday 19 June Manchester and Friday and Saturday (22 and 23 June) at the London Stadium.
To celebrate, this Sunday 24 June will be FOO FIGHTERS DAY on Radio X!
All day, you can choose your favourite Foo Fighters tracks
From 1pm you'll be able to hear Dave Grohl talking to Gordon Smart… recorded just before their Manchester gig
And at 7pm, you can hear the full set from their show from Manchester's Etihad Stadium.
In addition to that, Chris Moyles will be running a comp on the morning of Tuesday 19 June for the very last pair of tickets for the Manchester Etihad show and a competition on Friday for the very last tickets for the London Stadium shows.
Radio X is available on 104.9 FM in London, 97.7 FM in Manchester and on digital radio right across the UK, on mobile via the Radio X app and the Global Player and online at radiox.co.uk.