Foo Fighters Cancel Gig Dates Due To Illness
4 September 2018, 10:36 | Updated: 4 September 2018, 10:37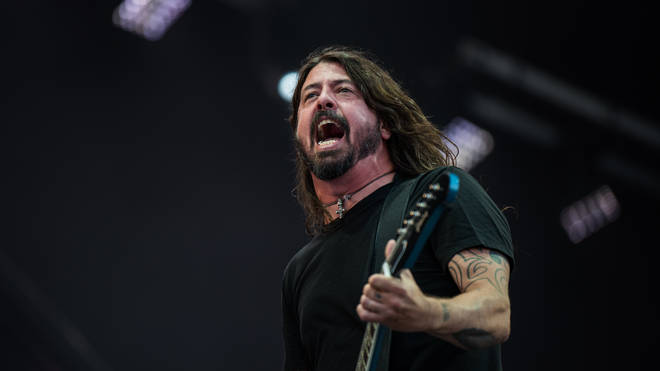 Dave Grohl "blames Bono" for cancellations after U2 frontman pulls out of show.
Foo Fighters have cancelled two tour dates due to illness. Tonight's show in Edmonton (4 September) and Thursday's show (6 September) in Calgary have been postponed until next month, after frontman Dave Grohl lost his voice.
In a statement, Grohl joked: "That's the last time I ever make out with Bono" - a reference to the fact that the U2 frontman had to stop a show in Berlin after last weekend.
FF RESCHEDULE 2 CANADA DATES DUE TO ILLNESS
"That's the last time I ever make out with Bono" - DG
9/4 Edmonton & 9/6 Calgary. New dates - Edmonton 10/22 Calgary 10/23
Tix honoured for new dates. If refund is required, refunds available @ point of purchase until 9/25. pic.twitter.com/mldldml850

— Foo Fighters (@foofighters) September 3, 2018
Bono stopped U2's set after just four songs on Saturday night (1 September), with his bandmates saying: "Bono was in great form and great voice prior to the show and we were all looking forward to the second night in Berlin, but after a few songs, he suffered a complete loss of voice."
The Foo Fighters shows will now be rescheduled to 22 October (Edmonton) and 23 October (Calgary).
The cancellations aren't as bad as the broken leg that afflicted Dave Grohl on Foo Fighters' 2015 world tour, which saw the band pull out of headlining Glastonbury festival. Grohl returned to Gotherburg, the scene of the accident, earlier this year and pranked the fans by employing the services of a stuntman:
On Saturday night (1 September) in Seattle, the Foos were joined by former Nirvana bassist Krist Novoselic for a rendition of one of Kurt Cobain's favourite songs, Molly's Lips by The Vaselines.