Dave Grohl's Christopher Walken impersonation is perfect
14 January 2020, 10:13 | Updated: 14 January 2020, 10:16
Here's how to do THE most masterful impression of the US actor… courtesy of the Foo Fighters frontman.
When Dave Grohl was last on Radio X, he gave us the most incredible impression of the legendary actor Christopher Walken. The joke goes back to the time that the star of Pulp Fiction, Sleepy Hollow and True Romance introduced Foo Fighters on Saturday Night Live in a rather odd way.
Speaking to Chris Moyles in 2017, Big Dave recalled: "He comes up and asked us if the accent was on the FOO or FIGHTERS. And of course, we know how he speaks… I said, I think it's on 'Fighters'."
Grohl's version of Christopher Walken saying "Foo FIGHT-ers" is perfect and quickly became a viral sensation.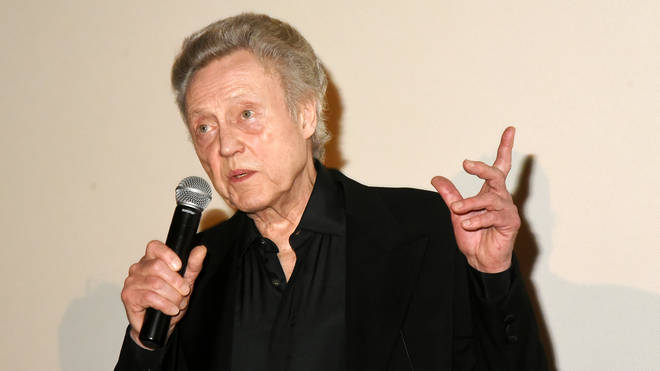 Speaking to Radio X's Gordon Smart backstage at Foo Fighters Manchester Etihad Stadium show in June 2018, Grohl explained the secret behind a good Christopher Walken impression: "It's a little bit New York. But people accent the wrong words, always the last ones.
"And you have to remember that he's also got the creepy low voice. It comes out of nowhere. Once you get into that headspace, you can't stop."
But it gets better - Grohl said that the Walken fun was all set to go even further, with a special treat for fans at Foo Fighters shows.
He laughed: "Years ago, we had this idea that we'd do a crowd safety video before every gig, with Christopher Walken narrating.
"It would be 'STAGE DIVING IS NOT ALLOWED' and have this whole thing… but we never did it. Obviously, we're huge fans."
And finally, does Dave Grohl have any other impressions in his arsenal?
"No, uh-uh. I'm not an impressionist. I'm not impressionistic."