Foo Fighters' Dave Grohl Wants To Drum For This Band...
11 November 2018, 14:00 | Updated: 14 November 2018, 15:35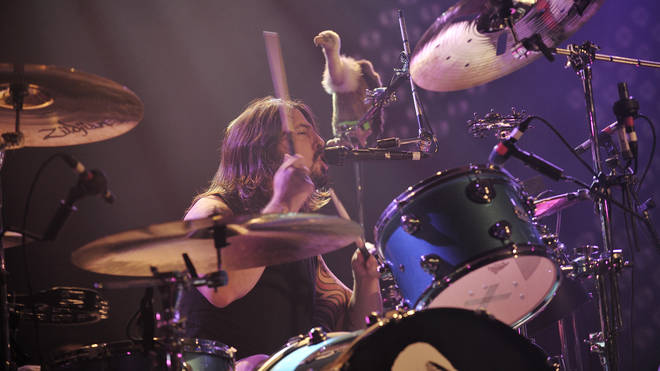 The Learn To Fly rocker has revealed the last band who are on his wish list to sit behind on stage.
Dave Grohl has revealed the band last on his list to play the drums for.
The Foo Fighters' frontman, who is also famous for being the drummer of Nirvana, has gone on to drum in supergroup Them Crooked Vultures and tour alongside famous bands Queens Of The Stone Age, Tenacious D, The Melvins, Tom Petty & The Heartbreakers, Nine Inch Nails and more.
But asked if there are any band's left to drum for on his wish list, he told Forbes: "AC/DC. That's my last one, that's it."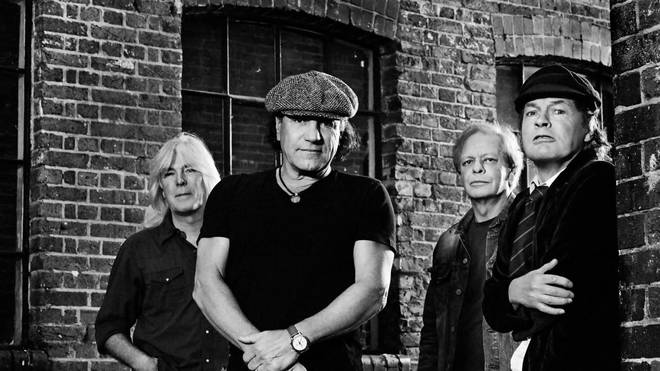 Meanwhile, it has been rumoured that AC/DC are set to reunite with Brian Johnson - who was forced to stop touring with the band in 2016 due to severe hearing loss - and drummer Phil Rudd.
Grohl praised sticksman Rudd and suggested they probably wouldn't need him in a drummer yet, telling the business magazine: "Phil Rudd is back though. If you dive back into their back catalog, that early shit, there was a little bit more dynamic, then they settled into the groove.
"That's the thing. And it's because of Phil Rudd. It's AC/DC, but that guy holds the key."
When Grohl's not accompanying famous bands on stage, he's busy giving his talented daughter a helping hand to cover Adele.
This time the Foo Fighters frontman helped his 12-year-old sing for a small event in aid of homeless charity Stella's Socks, which delivers 100,000 socks to homeless people in the Los Angeles area each year.
Watch them perform Adele's When We Were Young, with Violet showing off her new green hair do, here:
And while Violet loves to sing, it seems Grohl's daughter Harper caught his drumming bug.
Watch her drum on stage with the Foos back in 2017: