VIDEO: Dave Grohl reveals how Kurt Cobain's death made him cherish life
17 November 2018, 11:30 | Updated: 17 November 2018, 11:31
The former Nirvana drummer has explained how the loss of his friend and bandmate changed his whole outlook.
Dave Grohl has opened up about how the death of Kurt Cobain changed his attitude towards life.
The Foo Fighters frontman, who played the drums in Nirvana, talked about losing his friend and the famous grunge icon to suicide in a new interview.
"When Kurt died, I remember the next day and thinking, 'I still get to live'", Grohl said.
"So I'm going to live everyday like it's my last one. Even if it's the worst day, I'm gonna try to appreciate it."
Watch the clip above courtesy of PBS News Hour.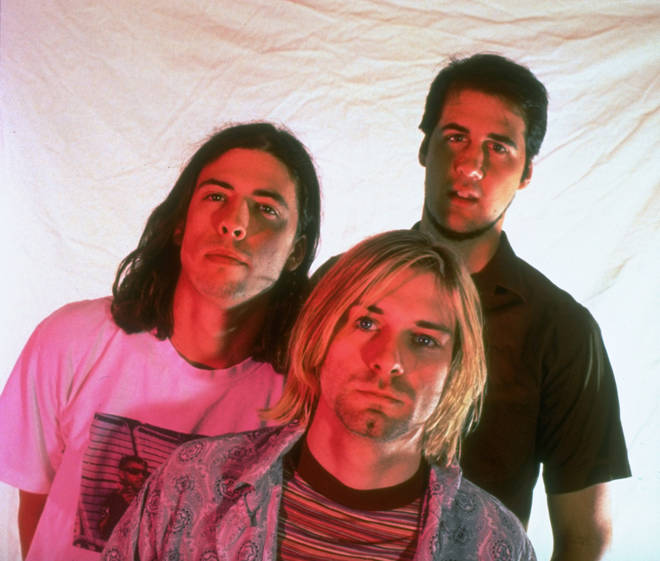 The Learn To Fly singer added: "And I still feel that way. I never wanna die. I honestly feel like if get to do this, and I've got these beautiful kids… I'm all good. That's how I feel."
The surviving members of Nirvana - Grohl, Krist Novoselic and Pat Smear - recently reunited for a special performance at CalJam 2018, with the help of Joan Jett on vocals.
Watch them perform Smells Like Teen Spirit here:
Meanwhile, Dave Grohl took barbecue meats to feed the crew at a Fire Station in Los Angeles.
In a post on Instagram, the firefighters, who have been battling the Woolsey fire - one of several that have caused devastation in the state - thanked the musician, saying: "It was awesome to get a visit tonight..."
When the Evelong rocker's not busy feeding firefighters, he's helping his daughter Violet raise funds for a good cause.
This time the Foo Fighters frontman accompanied his 12-year-old as she sang Adele at a small event in aid of homeless charity Stella's Socks, which delivers 100,000 socks to homeless people in the Los Angeles area each year.
Watch Grohl perform When We Were Young with his daughter Violet below: