Biffy Clyro & More To Be Celebrated At Scottish Music Exhibition
22 June 2018, 11:46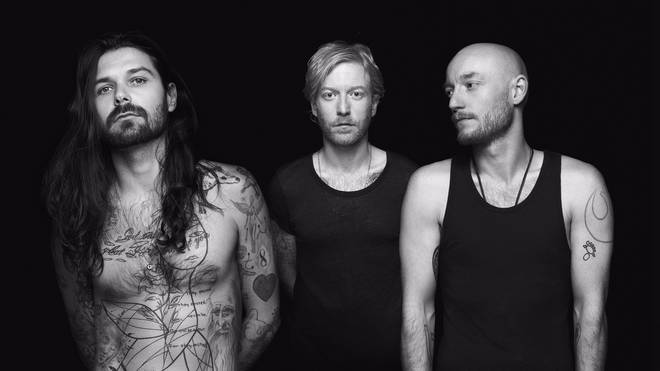 The trio join the likes of Franz Ferdinand, Garbage and Young Fathers whose memorabilia will be displayed at the Rip It Up exhibition.
Biffy Clyro, Garbage and Franz Ferdinand and are among the Scottish acts to be celebrated with a new exhibition in the country.
Rip It Up, which will take place in Edinburgh's National Museum of Scotland from 22 June - 25 November 2018, will put Scottish music in the spotlight- featuring everyone from Lulu to Young Fathers.
The exhibition - which will display 300 objects - will include rare and never-before-seen interviews, memorabilia, costumes and props and archive footage from artists from all walks of life.
Some of the Biffy Clyro items on display include Simon Neil's notebook, which is open to a page bearing the lyrics of Black Chandelier from their 2013 Opposites album and a Fender Squier Stratocaster guitar used by Simon Neil, which was set fire on stage at the end of their headlining set at Reading Festival on 25 August 2013.
See a selection of the artwork on display here: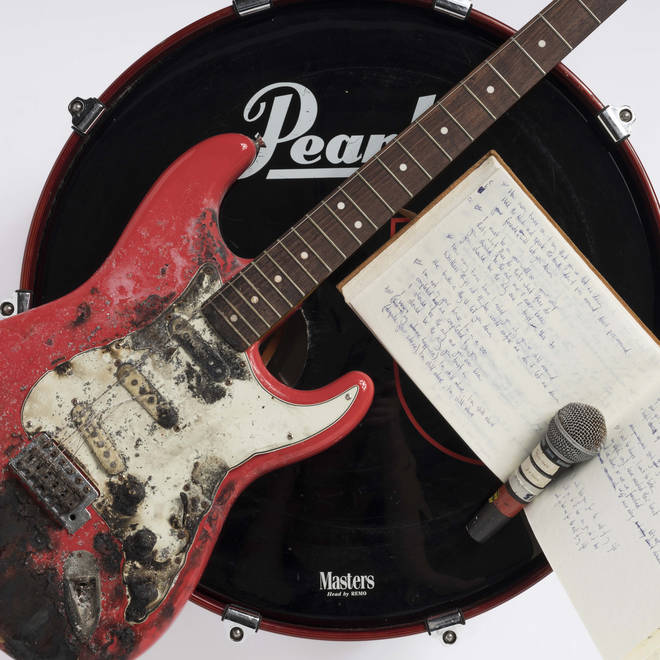 The exhibition will take visitors through the early beginnings of the music scene, exploring the roots of Scottish popular music, through the dawn of skiffle and the emergence of Lonnie Donegan against the backdrop of cafes and dancehalls, the overlap with Scottish folk and traditional music and the formation of the popular music industry, where artists would head to London in search of the all-important record deal.
Stephen Allen, Exhibition Curator told Radio X: "Scotland has always absorbed new influences and music styles, from traditional folk to hip-hop. The influence of themes such as identity, language, politics, landscape are reflected in the work of many bands and artists.  
"It can be argued that as a country Scotland has produced artists who have punched above their weight, from the global impact of the Bay City Rollers and Shirley Manson, to the innovation and creativity of The Incredible String Band to King Creosote.
Also featured at the exhibition are objects related to Belle and Sebastian, Simple Minds, Annie Lennox, and more.
Watch Biffy Clyro discuss Arctic Monkeys' new album: