Paul McCartney Announces Egypt Station Album
20 June 2018, 17:59
Get the details of The Beatles legend's latest solo album, and hear him speak to Radio X's Gordon Smart tonight.
Paul McCartney has announced his new album, Egypt Station, and given fans a teaser of new music.
The record, which will be released on 7 September through Capitol Records, features his double A-side single I Don't Know/Come On To Me, which he shared earlier this week.
Watch the lyric video for I Don't Know above.
See the artwork for Egypt Station here: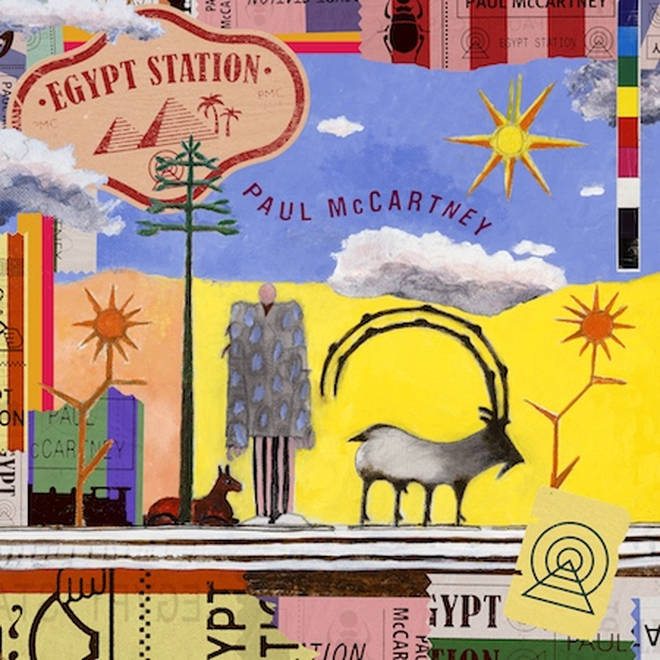 Speaking to Radio X's Gordon Smart, the Liverpool legend revealed that he named it after one of his own paintings.
The Get Back icon said: "I did a picture and I only called it Egypt Station because it had these kind of Egyptian things in it and when I finished it, it looked like they were all kind of standing at a station waiting for a train.
"More recently I thought, I like that title, it conjures up something, you can put any interpretation you want on it. I looked at the again and thought, maybe that could be an album cover. So then I started to get excited about all that.
"I was telling the guys when we were making the album, here's what we're doing, it's like a sort of journey, it starts off and we're in the station, the first song comes on, so each song is like a station. It gave us some ideas to base all the songs around, that it was all coming from this one place."
Tune in tonight (20 June) from 7pm on Radio X to hear Paul McCartney speak to Gordon Smart.
Watch the lyric video for Come On To Me:
Meanwhile, Macca is set to star in an upcoming episode of Carpool Karaoke.
The Hey Jude singer has filmed an episode for the famous segment for The Late Late Show with James Corden, which will take place later this week.
Watch the trailer which features McCartney and Corden here:
The teaser comes after the pair were spotted in McCartney's home town of Liverpool, taking in the sites made famous by the band including The Cavern Club and McCartney's childhood home at 20 Forthlin Road.
Last week saw the Hey Jude icon retweet an image with the presenter, which read: "It's happening!"
Just today James Corden teased the upcoming instalment of his famous segment calling it "glorious".