John Lennon's killler Mark Chapman denied parole for 12th time
14 September 2022, 12:00 | Updated: 24 November 2022, 18:01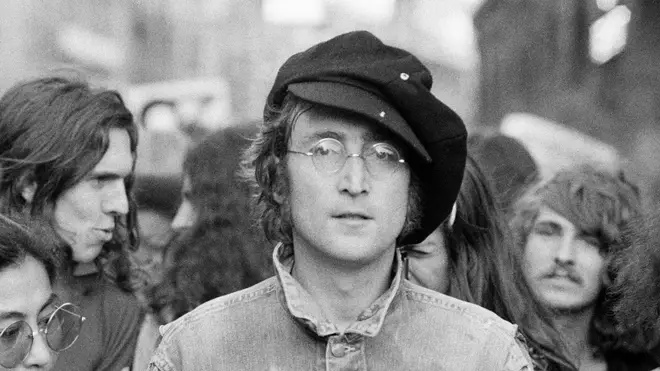 Mark David Chapman, who murdered the legendary Beatle in December 1980, will spend at least another two years behind bars.
John Lennon's killer has been denied parole for the twelfth time.
Mark David Chapman has lost his latest bid at freedom after shooting The Beatles legend outside his Manhattan apartment on 8th December 1980.
The 67 year old was first eligible for parole 20 years after the crime took place in 1980, but his petitions have been denied ever since.
According to Billboard, state officials have yet to make transcripts of Chapman's latest board interview available, but previously he has expressed deep remorse for his actions.
READ MORE: John Lennon's killer Mark Chapman apologises to Yoko Ono for "despicable" act
Mark Chapman also unsuccessfully appealed for parole back in 2020.
Back then, he is reported to have called his actions "despicable" and said he had "no complaint whatsover" if he was left in prison for the rest of his life.
"I assassinated him … because he was very, very, very famous and that's the only reason and I was very, very, very, very much seeking self-glory. Very selfish, he said.
According to online state corrections records, Champman is serving his sentence of 20-years-to-life at Green Haven Correctional Facility in New York City.
He is next due to appear before the parole board in February 2024.
READ MORE: John Lennon's Killer Believes Jesus Has Forgiven Him