Guitar From The Beatles' Last Cavern Gig Up For Auction
3 August 2018, 12:40 | Updated: 3 August 2018, 12:45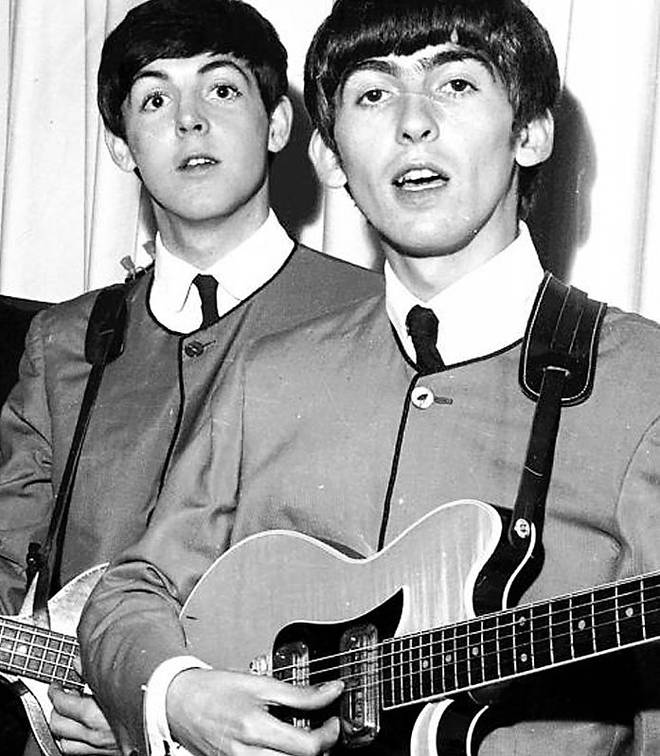 The guitar George Harrison was photographed with at their final show at the iconic venue will go on sale in Wiltshire.
The guitar that George Harrison was photographed wearing at the Beatles final appearance at Liverpool's Cavern Club will go on sale in Wiltshire next month, where it's expected to fetch between £300,000-£400,000.
The instrument, which is an Australian-made Maton Master Sound MS-500, will be auctioned at Gardiner Houlgate auctions in Corsham, Wiltshire.
See an image of the guitar here: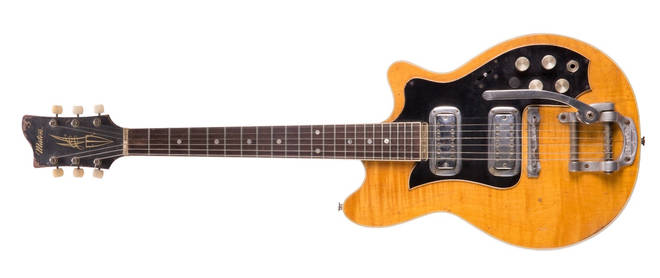 Luke Hobbs, the Gardiner Houlgate auctioneer who will sell the guitar, said: "This guitar is something very special – a direct link to the early days of Beatlemania and those era-defining gigs at the Cavern Club. Just touching it makes your fingers tingle.
"We're expecting interest from right around the world. It's very rare for one of George Harrison's guitars to come up for auction. In this case we have excellent provenance including letters and photographs. The guitar is also documented in books about the Beatles."
It's not the first time the famous Cavern Club has hit the headlines recently, with Paul McCartney playing an exclusive gig there last week.
The Beatles legend returned to the historic venue, where the Fab Four first made their mark in 1961.
Crowds gathered for the once-in-a-lifetime show, after queuing for first-come-first-served tickets at the Liverpool Echo Arena, but were told not to film or document the event on their smartphones.
Watch a snippet of the Hey Jude legend playing in a video taken by kieranmolyneux:
Understandably, the crowd of 175 lucky fans found it hard to adhere to the rules, seeing the famous Beatle perform live in the venue.
As BBC reports, during his rendition of Eddie Cochrane's Twenty Flight Rock - which he played to audition for John Lennon in 1957 - Macca called a halt to his performance to give a few audience members a piece of his mind.
"I think you've all been told not to take photos," he said."And you're taking them, and you're taking them, and I don't want to get put off, and you're putting me off."
McCartney went on to play a 27-song set, including The Beatles songs All My Loving, Love Me Do, Get Back, I Saw Her Standing There, and more.
It's not the first time Paul McCartney took a trip down memory lane.
Last month he also recreated The Beatles' famous Abbey Road cover by walking across a zebra crossing outside the famous studios.
Watch the moment below: