Will Arctic Monkeys Release Album Seven Soon?
11 August 2018, 13:30 | Updated: 11 August 2018, 13:31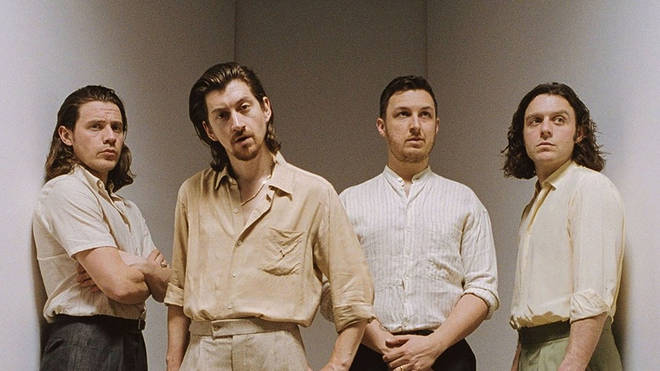 Alex Turner has talked about the possibility of the band releasing the follow-up to Tranquility Base quickly.
Arctic Monkeys have talked about the possibility of not leaving a long gap between the follow-up to their sixth album Tranquility Base Hotel & Casino and their next studio effort.
Asked by Beats 1's Matt Wilkinson if they'd consider continuing with the momentum and recording album number seven, Alex Turner replied: "Possibly. You know, again I don't know, we've not quite reached a conclusion on what we're gonna do but, I'd like to, yeah."
The frontman added: "Maybe just for the reason that, I've really been enjoying playing this one on the road and that excitement of playing together could lead to jumping back in the studio. Whereas, like when we made this Tranquility Base one, that wasn't coming off the back of a tour."
Speaking about the five year gap between AM, which was released in 2013 and Tranquility Base which they dropped this year, Turner recalled "I remember we nearly did [go back into the studio] after AM, there were a moment where we were just like, 'Let's go and do another thing and keep going!' I'm glad we didn't now but there was definitely an urge there to do that."
Find out why Alex Turner believes their Tranquility Base Hotel & Casino album is like their debut:
Meanwhile, NOW That's What I Call Music! 100 has outsold Arctic Monkeys' sixth album in first week sales.
As reported by Official Charts, the pop compilation album - which combines some of the biggest hits on one record - sold 176,000 copies in its first week, while Tranquility Base Hotel & Casino sold 86,000.
The compilation has become the fastest selling album of the year so far, taking the crown from Now 99 selling 115,000 in it's first week in March.
And if that wasn't enough to brag about, NOW 1 - which was re-released on CD on the week commencing 27 July - entered the chart at No. 2.
The Now That's What I Call Music Tracklist includes the likes of George Ezra's Shotgun, Jess Glynne's I'll Be There, Bon Jovi's Livin' On A Prayer and Oasis's Wonderwall.

Watch Arctic Monkeys cover The White Stripes last month: